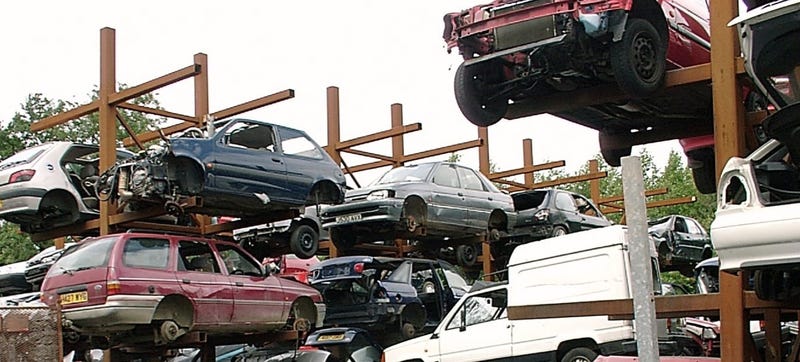 Being a college student is rough, and sometimes you have to sell stuff you really enjoy just to pay the bills. For example, one guy decided he didn't really need his doors, or lights so he sold them. The police thought otherwise, though.
According to The Telegraph, 25-year-old student and part-time pizza deliveryman Sam Wilson was just trying to get his Peugeot 306 to a scrapyard about five miles from home. Only problem was that there were no lights, doors and only one seat left in his car. He was reportedly using his arms to indicate turns when he was pulled over.
Wilson said the car was road legal because it still had the certificate from its last MOT road worthiness test, before he'd sold off most of the parts. His defense:
I was starting college and I was only going to get £150 at the scrapyard, so I thought if I took the doors off and a few other parts I could get more money back.
He was ordered to pay £120. Wilson did, however, get £70 for his 306 shell and says he went and bought another Peugeot.
How's that for customer loyalty?
Photo: Wikimedia Commons