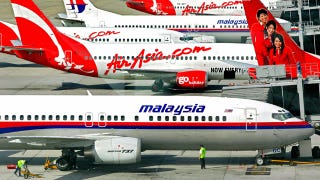 AirAsia is pulling their April inflight magazine Travel 3Sixty after an unfortunately-timed message appeared inside reading: "Pilot training in AirAsia is continuous and very thorough. Rest assured that your Captain is well prepared to ensure your plane will never get lost."
Photo from Instagram
AirAsia is a regional airline that serves Malaysia and Southeast Asia. AirAsia executive chairman Datuk Kamarudin Meranun issued an apology statement saying,
"With deep regret and remorse I would like to sincerely apologize for any offense caused by the Pilot's Perspective article in the latest issue of Travel 3Sixty magazine. As a monthly contributor, Capt. Lim Khoy Hing prepared all of his articles months in advance before the magazine goes to print. This is a truly difficult time for the nation and words cannot describe how I personally feel of this incident. It truly saddens me that this article was released at such an inopportune moment."
British Airways found themselves in a similar situation last month after the Flight 370 disappearance, having to apologize for a pre-scheduled digital advertisement in London's subway system encouraging travelers to explore the Indian Ocean — the presumed location where the flight met its end.
Top photo: AirAsia and Malaysia Airlines planes - Getty Images