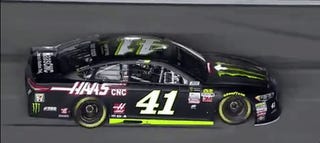 Kurt Busch had a surprise in final practice before this weekend's Clash at Daytona International Speedway. One of his windows popped right out on pit lane.

Pop! goes the window.
Out of all the parts you'd expect a NASCAR race car to shed, the window is probably the last one you'd expect.