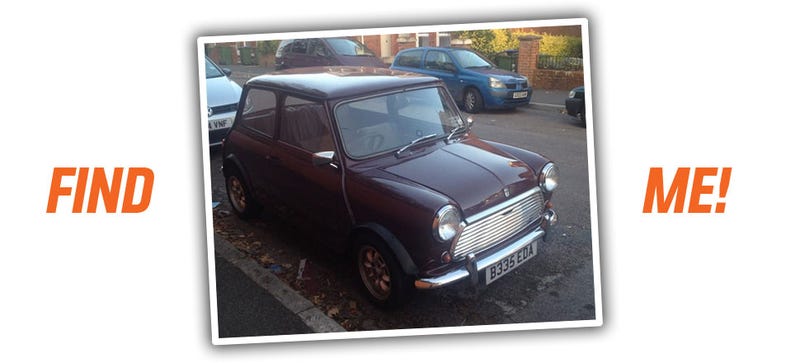 I really hope we can make a some Holiday Magic happen here. This 1984 Austin Mini, in a nice warm brown, was stolen from Reading, England. Here's what the owner has to say about it:
breaks my heart having to write this...

My car has been stolen from outside my house in Reading some time between 6:30pm and 2am last night. The battery is sh*t so it'll probably get stuck wherever its been left. Any info etc. would be greatly appreciated, can't really offer a reward but I'll shower you with love and affection.

It's super recognisable from the brown colour and the fact it's a 30 year old Austin Mini. Reg B335 EDA.

Someone please give my car back it's Christmas.
Stealing someone's beloved classic is shitty, no matter what time of year, but this does feel particularly awful. So, if any of our UK friends and Jalops can keep an eye out, I bet this little Briton would love to get back home.