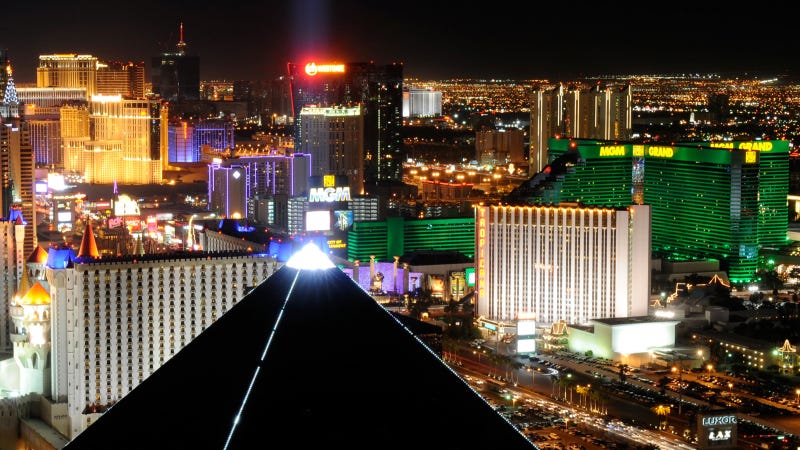 Sin City has never been known for being the safest town in the world. Early this morning that was proven again as a gun battle between a Maserati and an SUV created a taxi fireball, left three dead, and injured at least three others.
The scene took place around 4:30 AM Thursday morning at the interesection of Las Vegas Boulevard, aka the Strip, and Flamingo. That is right near Caesar's Palace, Bally's, and The Bellagio.
Reportedly, the Maserati and the SUV were involved in a gun battle while driving. The Maserati then hit a cab, which resulted in the cab exploding. The driver of the Maserati, the driver of the cab, and a passenger in the cab all died during the crash. The SUV got away and it appears it is still at large.
At least three other people were injured in the accident.
(Hat Tip to @migo_migo)