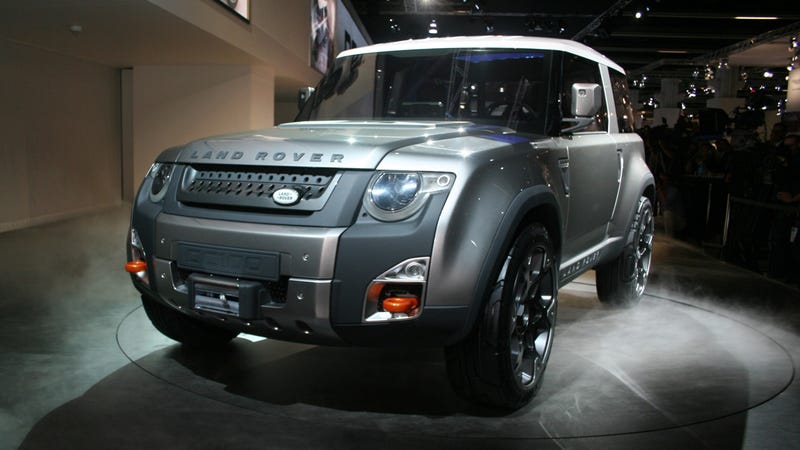 Here in Frankfurt, Land Rover just revealed this prototypical new Defender, the DC100 concept. Is it square? Indeed. Does it hearken a new model from the recently coined JLR (Jaguar Land Rover) motors? Yes. Is it what we'll see in 2015? Probably not exactly. But close.
Note that although the new design retains a certain Defenderality, it also ropes in design elements introduced with the latest car-based Evoque. The company hasn't specifically said whether or not it's coming to the US, but company bosses did say it'll appeal equally to a commercial buyer in Brazil as a surfer in California.
Sounds like a hint to us.