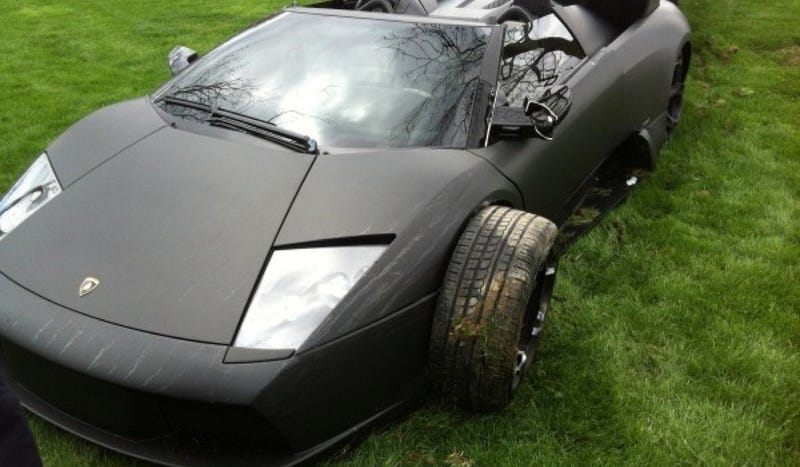 I'm a huge Lamborghini fan. I think part of that fandom comes from the idea that Lambos are crazy cars that could theoretically kill you at any second by deciding to start on fire or crash into a tree. All-wheel drive has sanitized the experience. So it's good to see that a rear-wheel drive Lambo is still nuts.
The 2006 Murcielago seen here was converted to rear-wheel drive by Covert Tuning last summer. It also got a matte black wrap, yellow calipers, and some other mods to drive home the Batmobile-esque feel.
It looks like the driver managed to keep it on the road for nearly seven months, but the Lambo struck back last weekend while on the road in Ohio.
Sounds like it got loose, hit the curb, and got some air. There is definitely some serious suspension damage, cause, y'know, it's all collapsed.
While I'm unhappy to see a damager Murci, I'm just happy to see that a supercar still isn't guaranteed to be safe. You still need to treat it with a ton of respect in order to not crash. This driver learned the hard way.
(Hat Tip to Eric!)