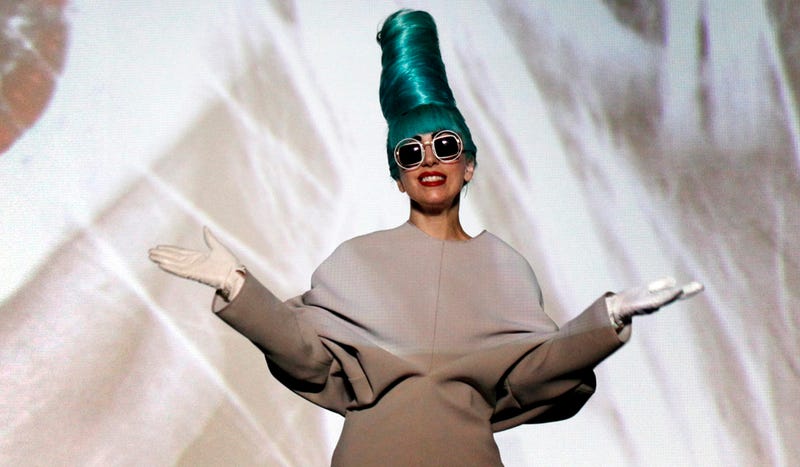 Lady Gaga, the popular singist/dancist/meat dress-aficionado/Madonna of our generation, is currently recovering from hip surgery. How is she spending that time, other than wearing really strange clothes? She's watching Top Gear. Ra ra ra ah ah!
Lady Gaga, shown above doing her best Marge Simpson impression, had her bad romance with Top Gear start during her recovery from hip surgery. She can't really go out and just dance whenever she wants while she heals. It also means she's been trying to avoid the paparazzi.
Her boyfriend, Taylor Kinney, gave Gaga a box set of Top Gear to watch while she recovers. Gaga, who normally shows a poker face towards television shows, seems to love Top Gear.
Apparently Gaga really likes everything British so she loves the banter between Jeremy, James, and Richard. She also just learned to drive, so she kind of understands what's going on when the hosts are on the edge of glory during a powerslide.
Who knows, maybe we'll see her on the show in a coming season. I'm sure Jeremy would be cool with her wearing that dress made of meat on the show.
(Hat Tip to farmerengineer4life!)