Want to win a piece of the Audi R10 that Scott Tucker raced at Le Mans? We'll randomly select a winner from the commenters on the "Audi R10 Part" thread on our official Jalopnik Facebook fan page. Details below.
When Scott Tucker's Kolles Motorsport/Audi Sport R10 prototype crashed at Le Mans, pieces of its carbon-fiber bodywork were strewn all over the track. Bill Caswell, Jalopnik's $500 rally-car driver, was there, and he picked up one of those pieces, which Tucker was kind enough to give him. He, in turn, gave it to Jalopnik — and we want you to have it.
G/O Media may get a commission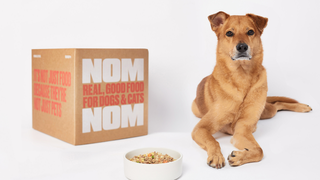 This handmade piece of carbon fiber has rocketed through the French countryside at over 200 mph. It has the face of the Michelin Man (Bibendum!) on it. It's very, very cool. And it could be yours.
In order to be eligible to win, you have to do two simple things:
1. Join, and comment on, the Jalopnik Facebook page. Head over and join our official Facebook page. Once there, drop a comment on the "Audi R10 Part" thread on that page. (Repeat: Not here!) Your comment serves as half of your entry into a random drawing for the carbon. All you have to do is join and comment.
2. Like the Facebook page of Scott Tucker's team, Level 5 Motorsport. That page can be found here. Hit the page and click on the thumbs-up "like" button at the top. This is the second half of your entry. Important: You will only be eligible to win the R10 part if you complete both the Jalopnik and Level 5 parts of the contest.
Our standard contest rules apply.
[Facebook/Jalopnik and Facebook/Level 5]
FYI: We turned off comments on this post so as not to confuse folks who don't read instructions well. The contest takes place on Facebook — NOT HERE! That is all.