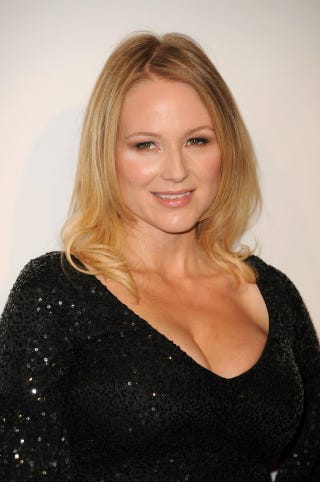 After surviving a two-car collision with barely a scratch on her, pregnant singer Jewel claims she only has one thing to thank for her safety — her Cadillac SRX! The 36-year-old buxom star took to her Twitter account this morning to sing the praises of the crossover she was driving when she crashed Friday morning in Texas.
Jewel tweeted:
"1 thing I do know is my car saved my & my baby's life," she wrote. "Definitely going to get another Cadillac SRX! It absorbed all the damage and kept me safe!"
Jewel's car was hit on the passenger side by a Volunteer Fire Department truck driven by a County Commissioner in Texas.
See, I knew there was a reason why my mom loves that car.
(Hat tip to Stephanie!