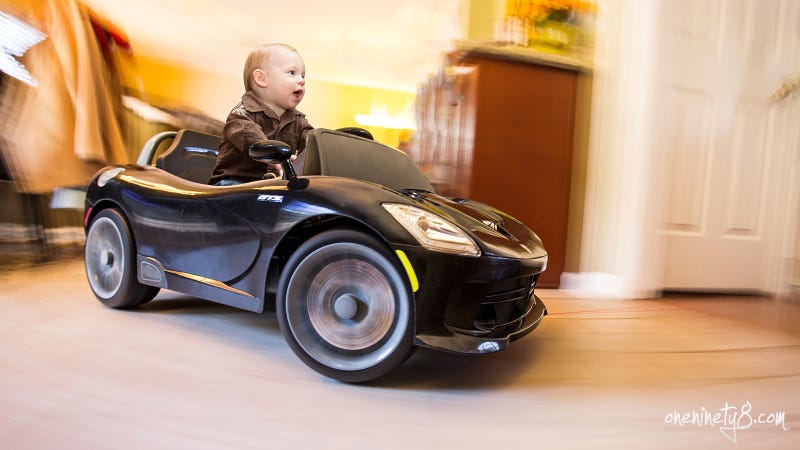 I remember when I got my Power Wheels Jeep as a kid. It was one of the happiest moments of my childhood. Photographer Robb Sutton recently got a similar electric Viper for his son. Sure, his son is two years old and can't reach the pedals, but it was too good a deal to pass up.
Instead of just taking a random shot, Sutton put a rig on the Viper like he'd use for moving car shots. A couple of pictures later and he had this: The greatest picture of a child in a Power Wheels ever.
Sutton has been looking for interesting and unique ways to capture his son's childhood. The first thought he had was to rig up the Viper like any other high-end supercar he's shot.
With the rig, a bunch of pictures, and the magic of Photoshop, Sutton is able to capture his son's unbridled joy at a quick spin in his toy Viper.
Look at that smile! Look at that speed! This kid is going to grow up to be a proper gear head. Glad to see he's getting a great start.
We'd love to see a photo in 20 years of Sutton's son driving an actual Viper from the same angle as his car love comes full circle.
(Photos courtesy Robb Sutton!)