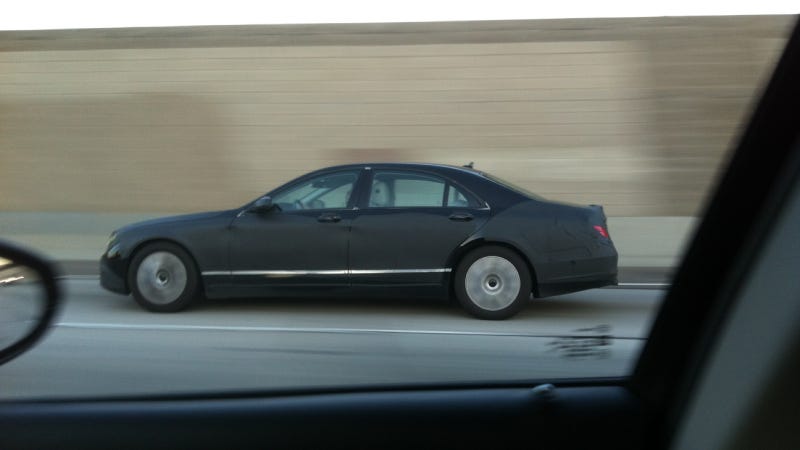 This may seem hard to believe, but the current Mercedes-Benz S-Class bowed way back in 2005. Eight years is forever in car time, but the S still looks pretty classy and striking on the road. A new one is apparently on the horizon. Is this mule a preview of what's to come?
These photos come to us from Torrance, California, where Benz mules are apparently a fairly common sight. It's pretty clearly one of the current S-Classes with the badges removed and heavy camouflage. Those quad exhaust pipes in the back make me think it's got something entirely new under its skin, though.
Any guesses as to what this might be?
Hat tip to Chris!