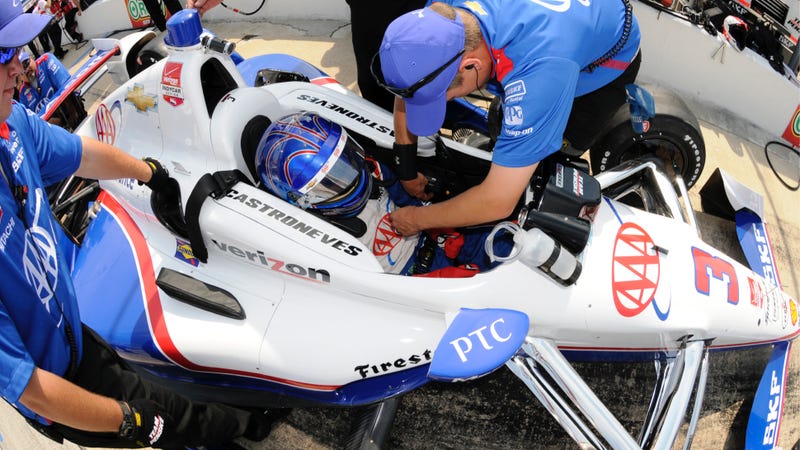 Poor Helio received a lesson in punctuality today. Because he missed getting in line in time for tech and qualifying, he'll have to start from the back of the field for today's IndyCar race at the Milwaukee Mile. According to NBC's Kevin Lee, the team was confused about the schedule, causing the screw-up.

You know what? I can understand this screw-up. As much as these guys travel, merely making your phone catch up with the appropriate time zone is a battle in its own right.

Should professionals check this more a little more carefully, especially when their team's ability to win depends on it? Probably. But I'd be lying if I wasn't forced to rush to reschedule a an appointment I'd missed (oops) on the way back from Le Mans, too. The struggle is real, man.
Time is stupid, and hates us all.

The front of the grid has some younger faces. Josef Newgarden starts on pole, with Ryan Briscoe in second. Full qualifying results are here.

Photo credit: AP Images

---
Contact the author at stef.schrader@jalopnik.com.