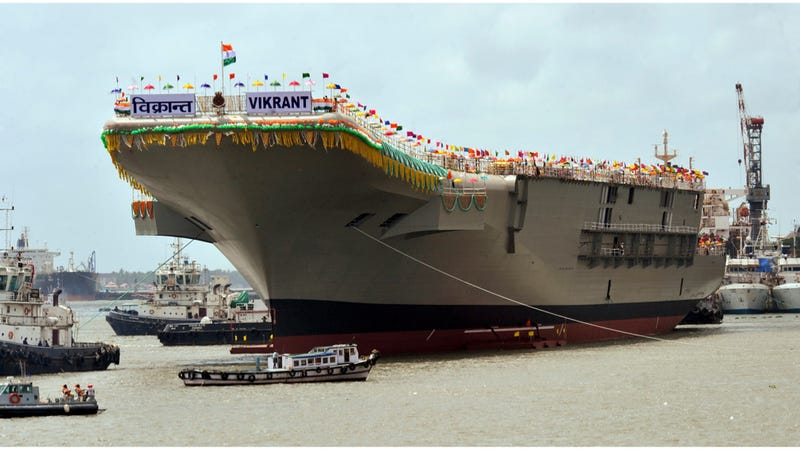 This morning India unveiled the INS Vikrant, its first-ever homegrown aircraft carrier and a $5 billion investment meant to serve as a check on China's power. But all I can think about is how fun it would be to launch a car off that curved flight deck.
The AFP reports that when the INS Vikrant — which means "courageous" or "bold" in Hindi — comes online in 2018, India will join the ranks of several elite countries with their own aircraft carriers like the U.S., Great Britain and Russia. It will carry MiG-29 fighter jets and other light aircraft.
The Vikrant is India's latest step in bolstering their naval superiority and upgrading from their current Soviet-era hardware. They also announced this weekend that their first homebuilt nuclear submarine was ready for sea trials.
Like many smaller aircraft carriers, the Vikrant features a ski-jump ramp, which is curved upward to aid in takeoff. Frankly, I'd love to see Travis Pastrana or someone ramp off it at high speeds, possibly in a Tata Nano or something similarly awesome.
Hey Indian government, let's make this happen, yeah?
Photo credit AP