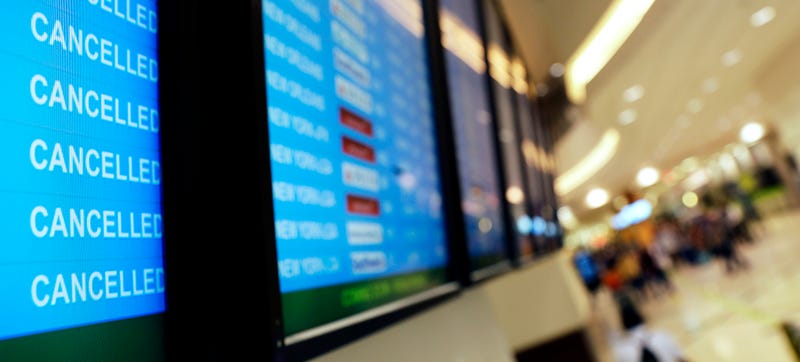 More than 4,050 flights have been canceled across the United States since Wednesday because of Hurricane Matthew—2,000 of which happened today alone.
The most affected airports in the region include Orlando, Jacksonville, Daytona Beach, St. Augustine, Melbourne and Savannah, Ga, according to Flightaware.com.
And the weekend doesn't look much better. From USA Today:
Another 515 flights have already been canceled preemptively for Saturday, with most of those coming from Orlando, Savannah, Charleston and Jacksonville. Even for Sunday, a half-dozen cancellations are already showing on the flight schedules.
Since the worst of the storm has passed South Florida, flights are beginning to resume operations at some airports there.
Travelers have been advised not to go to airports to wait out the storm, reports the Los Angeles Times.
International Business Times suggests that people stay safe during the hurricane by stocking up on food and water, preparing for power outages and having an evacuation plan.