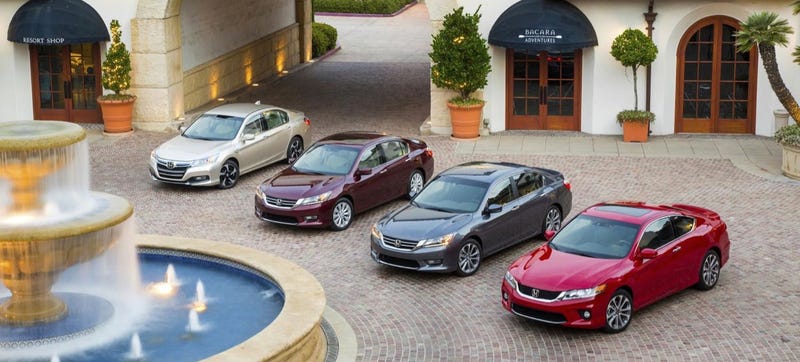 Finally, the Toyota Prius has been unseated as the best-selling car in California and a sign that order is being restored. So what gasoline-only car unseated it? The Honda Accord? Still, it's a win.
According to the Los Angeles Times, the California New Car Dealers Association puts the Accord's sales about 300 units ahead of the Prius' for the first quarter of 2014, 15,611 to 15,318. The Accord put an end to a two-year run by the Prius as the state's best-seller.
The Honda Civic, Toyota Camry and Toyota Corolla round out the top 5, so clearly the preferences of California drivers hasn't changed dramatically over the years. The Ford F-Series ranks a distant seventh there.
Still, it's interesting that in the most hybrid-conscious state, a hybrid doesn't have to be the only way to good fuel efficiency. Or that a hybrid is only a Toyota Prius.
Photo: Honda