Even without any celebrity connection it's hard to deny the cool factor of a modified 1970 Oldsmobile 442 that is no stranger to off-road racing in Baja. Add in the fact this off-road Olds was built for and piloted by James Garner in 1969 and 1970 and it starts to become clear exactly how awesome this unique vintage race car really is.
This Oldsmobile was built for Garner—who famously spent his down time from acting building and racing a variety of different vehicles—by well known fabricator Vic Hickey in 1969. Although the large BF Goodrich tires the car is currently wearing might suggest otherwise, this Oldsmobile was known at the time as the "Goodyear Grabber" because of a sponsorship agreement with Goodyear to promote their Grabber off road tires.

Garner completed the 1969 NORRA Mexican 1000 behind the wheel of this 442 where he won Second Place in his class. The actor went on to compete in five other off-road races in the "Goodyear Grabber" before it was sold. A few years after the car left Garner it was involved in a serious crash and left to sit for several decades.
When the car was accidentally rediscovered in 2008 it still had the badly damaged sheet metal from the crash decades earlier although it was missing its drive train. Despite the car's rough condition the decision was made to resurrect the race car from the ground up to original Garner specification. Amazingly even the original one of four Dale Smith 410ci aluminum block V8 was tracked down, rebuilt to 500+ horsepower specifications and reinstalled in the car.
The result as you can see is a race ready car that looks like it just rolled out of 1969. After the expensive restoration the car's owner did the only logical thing—reintroduce it to the world of off-road racing. In 2010 the freshly restored Olds took to the dirt at the VORRA Extreme Outlaws 250 desert race in Nevada with famous off-road racer Rod Hall behind the wheel.
G/O Media may get a commission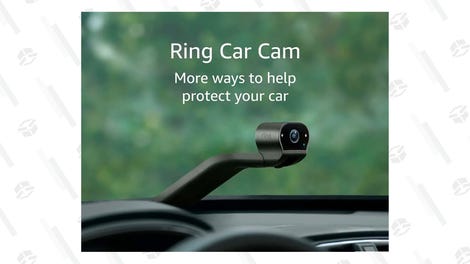 When we came across this car on Bringatrailer.com this past week we were surprised the 442 was being offered on Ebay. The car was a no sale at an auction last November, but we assumed this awesome vintage off-road racer had already found a new owner. Even more surprising to us is the fact that so far no has jumped at the $60,000 opening bid.
Sure $60,000 isn't a small sum, but for a such a nicely restored and unique vintage race car with documented celebrity ownership it certainly seems like a fair price. Maybe we're blinded by our lust for this super cool Oldsmobile but we'll be amazed if the car still isn't sold when the auction ends on Monday.
[Ebay]