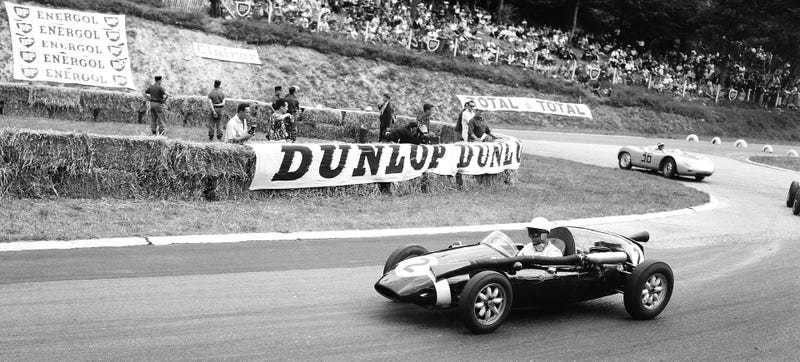 Taking the longer route to Le Mans is always worth the trouble, even if you don't happen to drive a Ferrari 458 Speciale or a Porsche GT3 RS like these two chaps from Evo did.
When Mr. Poochie and I were headed to Le Mans last year from Frankfurt, we're mostly driving on the highway, although Travis managed to find some more exciting routes driving his R8 V10 Plus. I was fine on the Autobahn with my long-wheelbase A8L TDI.
But little did we know that there were some cobblestones around worth checking out. Nouveau Monde at the at the southernmost tip of the Rouen-Les-Essarts circuit, which hosted the French Grand Prix five times between 1950 and its closure in 1994.
If you have a car with a naturally aspirated engine revving to 9,000, get those old maps out from the depth of the web before you set off. You'll end up driving them more.
Photo credit: AP Images
---
Contact the author at mate@jalopnik.com.