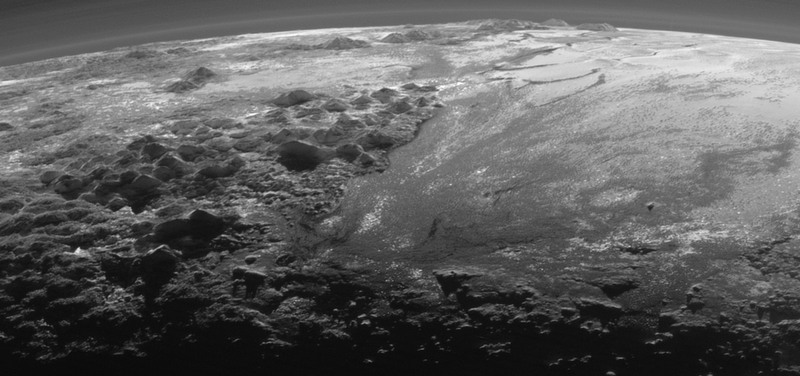 NASA just published new photos from New Horizons showing Pluto backlit by the sun. This is sunset, right? Because this looks amazing.
NASA's full report on these images is right here, and they go into significantly more depth than 'wow this looks cool.'
The new findings from all of this appears to be that we're getting clearer views of Pluto's 11,000 foot mountains, its atmosphere, and its surprisingly Earth-like rivers of nitrogen. It looks like there's day-to-day changing weather like here on Earth as well.
The main difference is that our hydrocycle deals in water, Pluto's in frozen and liquid nitrogen. That is quite cold.
Again, read more on the images and the report right here.
---
Contact the author at raphael@jalopnik.com.