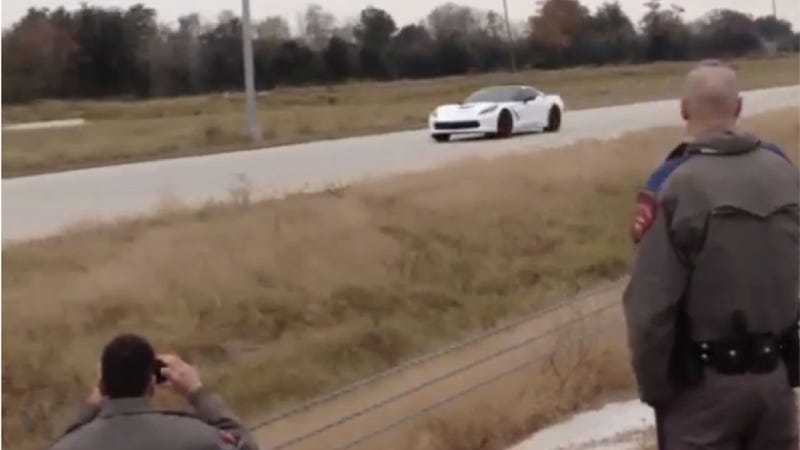 Go to Hennessey and they'll add some serious power to your 2014 Corvette – not that it really needs anymore. Now just how fast will Hennessey make your Corvette? This fast.
They've just posted this Instagram video with one of their Corvettes on the SH-130 Toll Road in Texas where they got a Cadillac up to 220 MPH. They were joined this time by Texas State Trooper's Dodge Challenger SRT8.
No word on just how fast Corvette went, but since Hennessey does a 1,000-horse C7 with twin turbos, you can bet it was at least as fast as the Cadillac run.