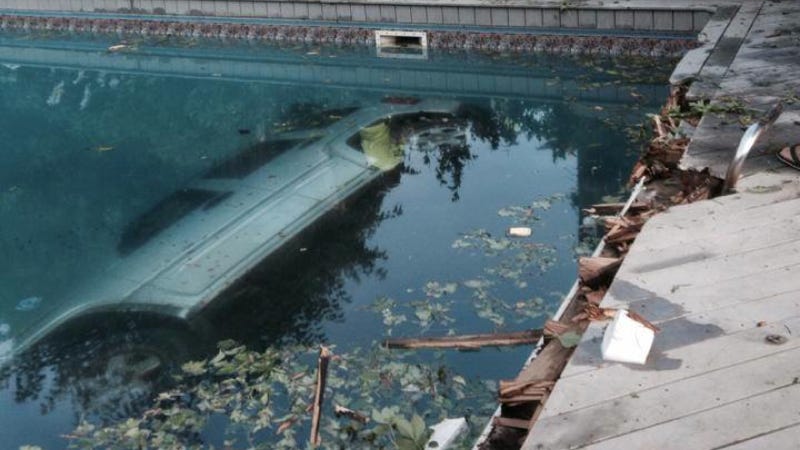 Truck Yeah
The trucks are good!
"I hit the water and heard an explosion. I turned around and there's a Jeep in the pool."
That's what Christopher Sanford, 27, of Cleveland, told Cleveland.com who interviewed him after a Jeep Liberty plowed through a fence on Edgewater Drive in Lakewood, Ohio... literally crashing a party in the most hard-core way possible by plopping its uninvited ass right into the pool.
Apparently the woman driving the SUV kept telling rescuers "her brakes were bad." LOL.
Nobody was hurt, but a crane had to be called to extract the Jeep after a regular tow truck proved inadequate.
Images: Lakewood Fire Department