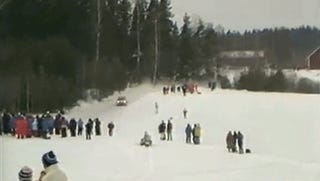 Rally Sweden is in full swing at the moment, so here's a look back at the 1986 running of the event. It was in the midst of the Group B era, and also the first event for the legendary Ford RS200.
The 1986 field was so deep, we devoted a whole story to it back in 2007. It's still worth a read if you want to know more about the unhinged Group B years.
Above is part one (with a somewhat tedious intro - I might recommend skipping to about 1:50 in), and below is part two.
Watch 'em and learn yourself something about the stunning snowbank rally in the wildest rally cars ever to grace a stage.