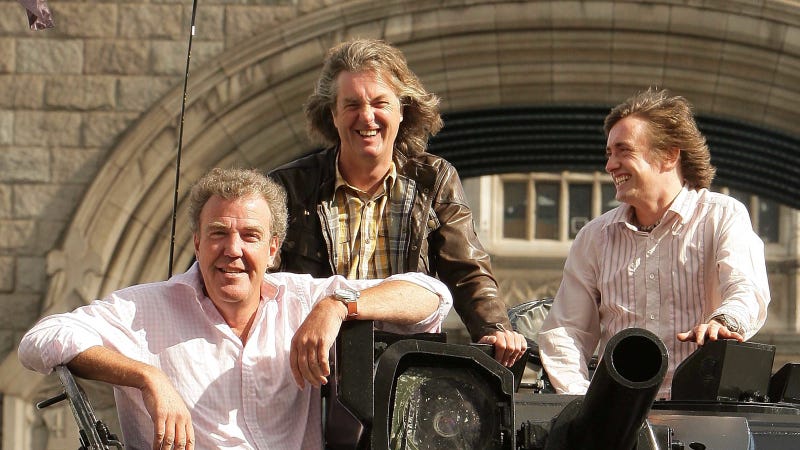 There are only two ways to watch the original Top Gear in America: Download it illegally or wait about 17 years for it to air on BBC America.
Here's a tidbit for those of you that don't like to download things: Top Gear will start airing Season 19 on BBC America on February 4th.
That sounds ambitious. Hope it isn't rubbish.
Jeremy, James, and Richard return to the BBC on Sunday, January 27th, so the delay from UK to USA will be just one week. Compared to years past, this is almost a simultaneous release.
Get ready for season 19 of our second favorite motoring show (you know what our favorite is) by finding out what's in each episode and checking out the latest trailer.
(Hat Tip to CaptainFaux!)
Photo Credit: Getty Images