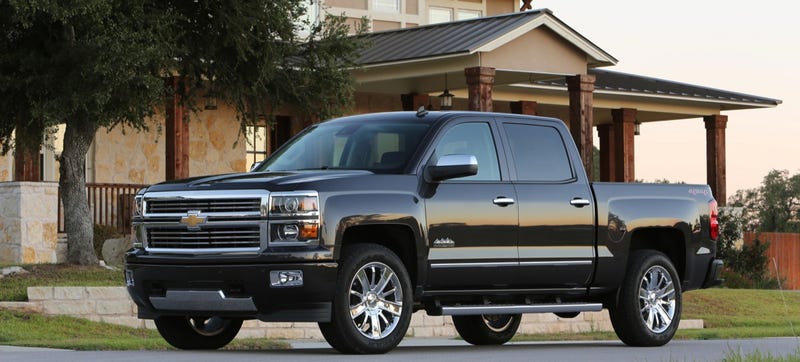 March was a terrible month for GM in all ways but the most important one: Selling new cars. Even though there was a computer glitch this morning, the company was able to report this afternoon sales of new cars and trucks were up 4 percent in March.
GM reported retail sales were up 7 percent and rental fleet sales were down by 5 percent, which continues a trend towards relying less on fleet sales and more on more profitable consumer sales.
The new full-size trucks played a big part, as the Silverado and Sierra were both over a year ago, though not enough to stop this from happening. Very good news also came from the 2014 Impala, which was up 103 percent because it's no longer a steaming pile of rental crap. The Corvette, meanwhile, tripled its March sales to 3,480 cars and outsold every Cadillac except the SRX.
What was down? Well, all of Cadillac was off by 6.3 percent, and the ATS was down by 17 percent. But other than that, good news out of a bad March.
Photo: GM