Formula One's new elimination-based method of qualifying isn't just more complex for fans to follow, but it's become a problem for the sport's own operations as well. Communicating these 90-second eliminations to teams and fans is such a major undertaking that we won't see it until at least the fifth race of the season.

In case you missed it, Formula One announced it would start eliminating cars every ninety seconds after a certain point in each qualifying session, gradually whittling down the field to two cars at the end.

Of course, I'm not the only one who's struggling to process F1's urge to fix something that wasn't broken. According to the BBC, the software controlling the new system won't be ready for the first race weekend of March 18-20. In fact, it won't be ready until at least the fifth race of this season.

Bernie Ecclestone explained to the BBC:

My guys who do the timing said: "Mr E, we don't want to be put in the position because we don't think we can get it done properly in time."
G/O Media may get a commission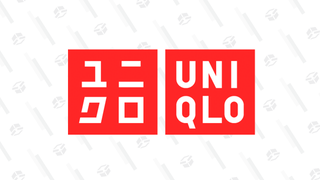 Year-round basics
Uniqlo Summer Sale
Ecclestone also told the BBC that the new elimination-based qualifying system "wasn't my idea." Ecclestone would have preferred a system wherein racers who did well the previous weekend would be arbitrarily moved back on the grid in order to force them to fight their way to the front. Ecclestone claims that the teams opposed this (well, duh—any incentive to qualify on pole would be toast), and blames them for coming up with a "more drastic" solution in hopes of keeping Ecclestone from implementing his own idea.
Still, congratulations, F1. You've finally come up with an idea that's too gimmicky for even He of the Track Sprinklers to stand behind.

Per the BBC, the problems with the new qualifying system were discovered by Ecclestone's Formula 1 Management company, which handles F1's timing software. Ecclestone explained to the BBC:

It's not quite that easy. You've got all the graphics to go on the screen.

If you're going to try and explain it to the public properly, it's not just a case of "OK, the guy was the last one, bye-bye." You can't just do that.

We'll have to deal with it. I've told the FIA this and asked them what they'd like to do with it but the bottom line is there's not a lot they can do with it because we do all the timekeeping. So, that's it.
Honest question: did no one over F1 ask the folks who make the races happen if eliminating a car every 90 seconds in real time would even work? Currently, the slowest cars in the field are culled after a session is complete, allowing enough time in between sessions for race officials to make sure everything's accurate and correct before any cars are pulled from the next session. After all, there's a good reason why results are listed as "provisional" immediately following a race.

Ecclestone also brings up the very real concern of how to communicate the more complex system to fans in a way that makes sense as well. Not everyone follows rule changes obsessively in the offseason, and presenting F1's new qualifying system in a format that's simple for casual fans to follow will be a real challenge.

By eliminating cars during the session itself, well—let's hope nothing ever goes amiss with the timing or communications systems. With added complexity comes additional opportunities for error, and that's precisely why we won't see F1's new qualifying system in the first few races of 2016.

[H/T Formula 1 Blog]

---
Contact the author at stef.schrader@jalopnik.com.