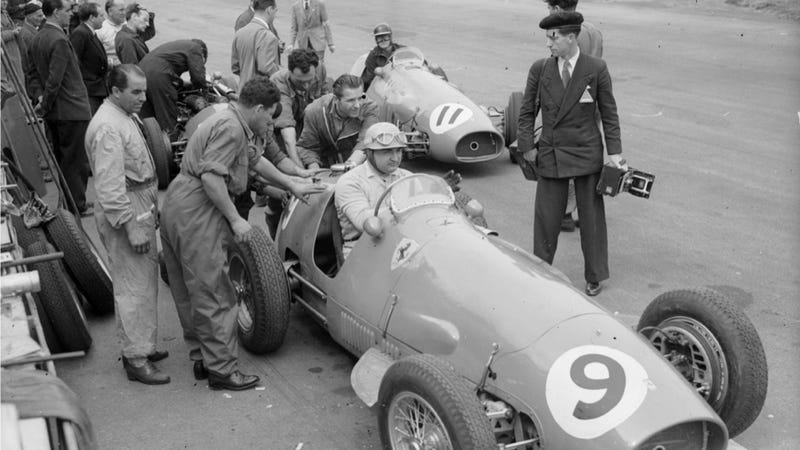 Former Formula One driver Jose Froilan Gonzalez, aka the "Pampas Bull," died today at the age of 90, according to Reuters. Froilan was best known for bringing home Ferrari's first-ever Grand Prix win in 1951 at Silverstone and winning at Le Mans in 1954.
Froilan, who like his countryman and contemporary Juan Manuel Fangio hailed from Argentina, raced at a time when Men were Men and Formula One drivers died on a regular basis, and it's perhaps a miracle that he lived as long as he did. I particularly love his look here, which is slightly different from Sebastian Vettel today:
I don't think anyone would've sprayed champagne in his face.
Ferrari considered him a treasure up until his death, with Fernando Alonso paying tribute to him by driving his Ferrari 375 around the track at Silverstone to mark the 60th anniversary of his win.
Gonzalez's death leaves Jack Brabham as the oldest surviving F1 race winner, at age 87.
Images via Getty