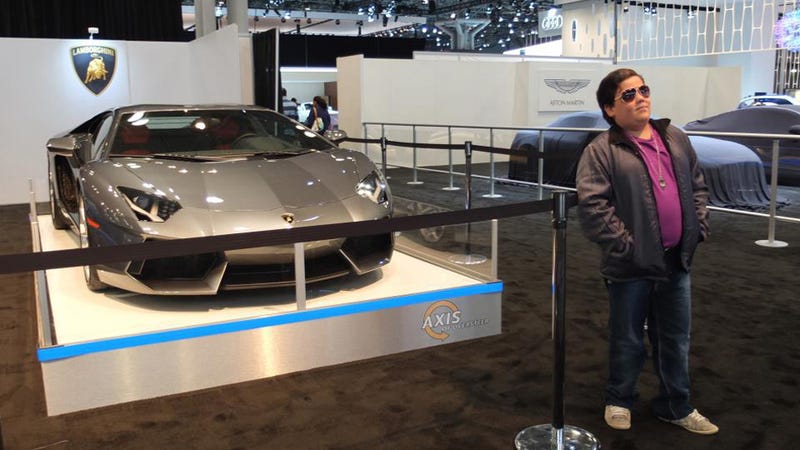 Take one look at this kid, posing in front of an Aventador at the New York Auto Show and tell me it's not meme-worthy. Swear it! Swear to me! Seriously, it's amazing.
The pic was taken by the excellent Axis of Oversteer. We think we'll just call this little dude Lamborghini Kid, but he is clearly a beacon to all aspiring rich-ass supercar owners everywhere.
We look forward to meeting him an Odessa night club in twenty years, with his V16 Pagani parked outside.
Photo Credit: Axis of Oversteer