Ford announced today that it opposes Trump's Muslim immigration and refugee ban, a huge reversal for the company that has cowered and bent to Trump in favor of access and an ear for deregulation.
On Friday, the Trump White House rushed out a ban that prevents people born in predominantly Muslim Iran, Iraq, Libya, Somalia, Sudan, Syria and Yemen from entering the United States. Condemnations weak and strong for the Muslim ban came from the tech industry over the weekend, protests burst out nationwide and the ACLU and a Federal Judge won a temporary stay on the ban last night, though many people are still detained in airports across the country.
The Trump administration's official line is that it's not a "Muslim ban," but that was belied by former New York City Mayor Rudy Giuliani giving up the goose on Fox News this weekend.
Here is Ford's statement in full, coming from Mark Fields and Bill Ford, captured by screenshot from Reuters' David Shepardson:
G/O Media may get a commission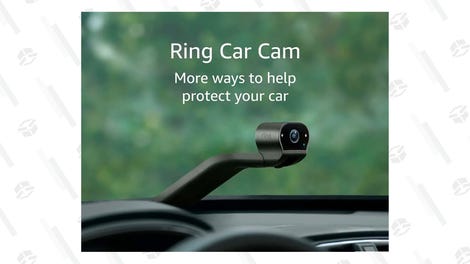 Here's the text again:
Respect for all people is a core value of Ford Motor Company, and we are proud of the rich diversity of our company here at home and around the world. That is why we do not support this policy or any other that goes against our values as a company.

We are not aware, to date, of any Ford employees directly affected by this policy. We will continue working to ensure the well-being of our employees by promoting the values of respect and inclusion at the workplace.
It should be noted that Ford is based out of Dearborn, which has one of the largest and strongest Muslim communities in America. It should also be noted that Ford is an extremely international company, with major bases of operation outside the United States.

The only question I have now is how Ford will back up this statement with action given CEO Mark Fields' considerable access to Trump.
Even if all we get is this statement, it's a huge reversal for Ford and a first major opposition to Trump from the Big 3. Maybe the immigration ban itself was too base for Ford to be quiet about. Maybe Ford finally grew a spine.
We've reached out to both General Motors and Fiat Chrysler Automobiles to see if they've taken a stance on the policy as well.
Update: FCA has declined to comment on the immigration ban.
Update 16:00: GM has sent over this email that it has sent to its own employees, stating that it will support them if there is any legal complication. GM also stated that it is "not aware of any GM employee directly impacted by the policy." The text is included in full, minus additional and specific contact information for travel assistance that was sent to employees but was not sent to Jalopnik for privacy reasons.
Travel and Immigration Policy Update

As you are aware, issues of immigration and travel have been at the forefront of discussion since a new Executive Order was issued last Friday. Some of our colleagues operate here with a GM-sponsored work visa and a few are from the countries affected by the Executive Order.

Please know that, per our normal business practices, if any GM employee traveling back to the U.S. with a visa encounters difficulties, GM will provide the employee and his/her family with support.


At General Motors, we value and respect individual differences. We appreciate what each individual brings to the team, including background, education, gender, race, ethnicity, working and thinking styles, sexual orientation, gender identity, veteran status, religious background, age, generation, disability, cultural expertise and technical skill. Empowering these unique perspectives keeps GM on the cutting edge of technological innovation in the fast-paced automotive industry.

We will continue to provide updates as needed if there are new developments.

John Quattrone

Senior Vice President

Global Human Resources