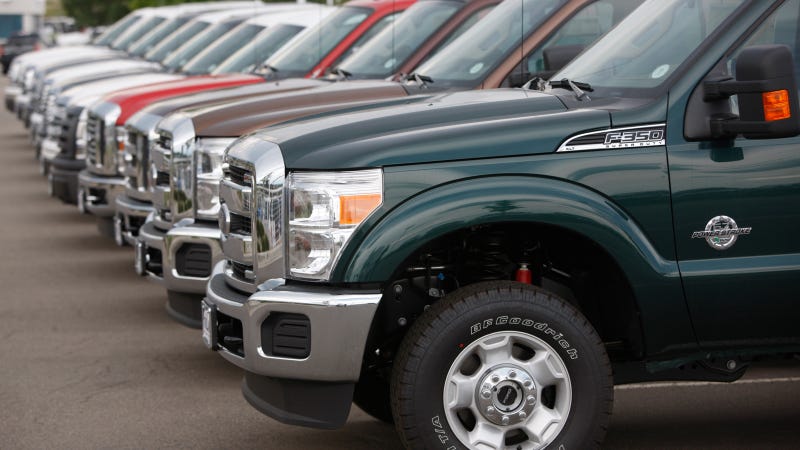 Truck Yeah
The trucks are good!
Ford is still reporting an overall sales drop of 6% last month from February 2013, but F-Series sales totaled 55,882, making it the best February for Ford pickups in eight years.
Ford claims pickup sales surged in the last week of the month, with retail customers represented the strong majority of buyers. Ford says fleets sales were down 10% last month, blaming "winter weather" delaying deliveries.