The crossover craze isn't going away and if you're going to jump on board you'll want to do so with something interesting. Today's Nice Price or Crack Pipe Touareg is just that, but will its price prove it to be all that and a bag of chips?
Pontiac used to run an ad campaign centered around a tag and jingle that went "we... build... excitement... PONTIAC!" Despite that, not too many of you could get all that excited about the price tag on yesterday's 1971 Pontiac Firebird Formula 455. That was despite its large-marge of an engine and overall super clean appearance. Nope, not feelin' it, and fully 60-percent of you gave that 'Bird a Crack Pipe loss. It was exciting while it lasted though, right?
It may be the height of social impropriety these days to utter the words "Volkswagen" and "diesel" in the same breath. That is, unless you follow those up with something like "indictment" or "unacceptable corporate malfeasance." Still, that's just what I'm about to do. Are you ready?
Check out this 2004 Volkswagen Touareg V10 diesel, a model that VW attempted to sell here in the States over the latter part of the last decade, but seemed time and again to be stymied by the shifting sands of our emissions regulations.
G/O Media may get a commission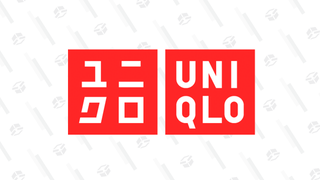 Year-round basics
Uniqlo Summer Sale
At one point in time they offered the engine in just five states. California, with their extra secret probation smog standards, was pretty much SOL, and eventually it caused a revised 50-State version to get pulled from sales everywhere in the U.S..
That's too bad since the V10 Touareg rocks a pretty sweet mill. That's a 4,921-cc direct injection ten-pot oil burner with twin turbos and over 550 lb-ft of torque available at just the touch of a toe. It also made a respectable 308-bhp, but like Chubby Checker, these engines were really all about the twist.
That big-ass diesel was about the most interesting thing about the Touareg, a mid-sized crossover that seemingly has always seemed to play ginger sister of another mister to its platform mate, the Porsche Cayenne.
Let's look at some of the reasons why.
#1, The name: The Cayenne is named for a spicy pepper and who doesn't love a little of that in their Kung Pao Chicken? The Touareg is named for a tribe of African slave traders and the subjugation of our fellow man is, as we all know, a dick move.
#2, The brand: The Cayenne carries a Porsche "crest" like it's freakin' aristocracy. I think it even comes with a factory monocle. The Touareg carries a "badge" denoting it as literally the car of the people. How are you supposed to let your freak flag fly if you're driving a car that's intended for any and everybody?
#3, The grab handles: When it was introduced the Cayenne was offered with a pair of center console-mounted grab handles, explicitly implying its get in, sit down, shut up, and hold on sporting nature. The Touareg had none.
That all may be true (or perhaps not, I'm not fact checking any of this) but one ace up the Touareg's sleeve was this available Peter Tork of an engine that means serious Monkee business.
This one comes from a dealer who is more interested in telling you that their 25 years of experience will lead you to amazement over the car's price than anything much about the car itself. They do it in all caps too—seriously, it's like reading a Trump-written classified!
I think it would have been better if they had told a little more about the car. They do note that it has either 146K or 134K on the clock, and that it has passed its state safety inspection. Along with the V10 you get a six-speed automatic and AWD. As is the case with VW's from the putting-on-airs era of the early to mid aughts this wagon is filled to the gills with features, including dual-zone climate control, Nav, and a roof through which you might moon.
The interior is worn like a cathouse mattress, with chipped button surrounds and some ain't-coming-out staining in the carpets and on the leather. Perhaps most comically, the rear-seat headrests are from a beige interior, and look a little—okay a lot—out of place in this grey cave.
Other than that, the bodywork looks solid, the oddball nerd badges applied could be easily removed by its new owner, and it's a pretty under the radar color combo. You could rob banks in this.
You likely wouldn't need to rob a bank to buy this one, not with its $7,477 asking price. That's an odd sum, but apparently represents an Independence Day discount over its $8,999 windshield-emblazoned price.
What we want to know, heading into that U.S. Holiday, is whether you think that's a deal for this little described VW. What do you think, is $7,477 a steal for so torquey a Touareg? Or, is this a People's Car that's still priced only for rich people?
You decide!
Washington DC Craigslist, or go here if the ad disappears.
Help me out with NPOCP. Click here to send a me a fixed-price tip, and remember to include your Kinja handle.