Whether you pronounce it Jag-wire, Jag-u-waar or just plain Jaaaag, today's Nice Price or Crack Pipe XJ12C is one pretty kitty. Let's see if this restored classic coupe's price makes it purrr-fect too.
You know, I'm a little surprised that yesterday's 1986 Toyota MR2 didn't do better than a 70% Nice Price win. Yeah it was a little rough around the edges, but who among us isn't? Oh well, you voted and that's all that matters. And now you get to vote on whether to let the V12 cat out of the bag.
That cat is this 1976 Jaguar XJ12C, a rare bird… er, cat indeed. This Jag not only rocks the 5.3-litre V12 but it's the pillar less hardtop coupe body as well. Fewer than 10,000 Cs were built in total and fewer than 2,000 of those were the twelve.
The XJ coupe body still sits on the same 108.75-inch wheelbase as the standard sedan, but don't think that makes for an exceptionally roomy cabin. These cars are bit of a reverse Tardis, big and impressive on the outside, and somewhat cramped and cosseting on the inside.
G/O Media may get a commission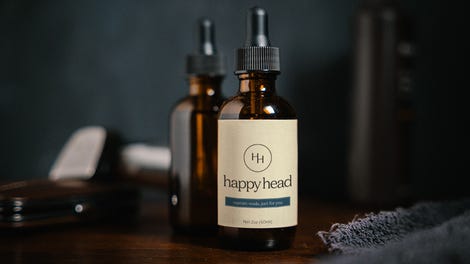 A couple of other points about the coupe before we get into this particular car. These were created plain and simple out of the sedan. The doors even started out as sedan units with the welds joining the elongating portion for the coupe visible under the cards. The coupes all came with that natty vinyl capper too, and that was because there was so much flex in the great unsupported expanse of its roof that the paint would crack over time.
Ah, but fire up that glorious Jag V12 and a myriad of maladies simply melt away. That oversquare twelve is smoother than Nicholson in his prime and produces its 244-horses like a well controlled fire hose, from a little to a lot, all with no fuss or muss.
Being a '76, this particular twelve sports Lucas fuel injection, replacing the earlier cars' quartet of side-draft Strombergs. Considering the complexity of the engine, it's quite remarkable that it seems to be the only mechanical system on this car that the present owner hasn't yet replaced or repaired.
The engine did receive new or rebuilt injectors, but the rest of the car has has seen a rebuilt steering system, new brakes all around, an A/C compressor replacement, new U-joints on the driveshaft, new cats, new shocks, new tires, new fuel pump. Phew, it's surprising that with all the stuff that's been replaced on it that this car is presented as a survivor and not a restoration.
Still that's what it is, and it's also 'veddy' British. The paint is what is described as 'green sand' which is about the weirdest paint name ever, and is what your picture when somebody suddenly shouts out 'Britsh Leyland' in a crowd, as they do. It's a respray since the factory, and props to the resprayer for sticking to the source material. The headlights nicely feature the Euro large outers and they, and every other bit of trim seems to be intact.
The interior is all Downton Abbey with wood and leather, and Smiths gauges keeping tabs on things. Yes, the carpet has faded to a little too much a shade of puke, but the rest of it seems perfectly serviceable. The car has 107,000 miles on the clock and the seller claims that he drove it 40 miles a day in LA traffic for years.
Why is he selling it? The ad says that he has other cars that need his attention and so he sadly must let this one go. Of course, that doesn't mean he's exactly giving it away.
The asking price is $22,500, and while up-there for a '70s Jag XJ, you should remember that this is the rare coupe, with the even rarer V12, and is in pretty nice shape as well. No, it's not as apparently clean as this restored '75 that is advertised here, and here, and here, and - hey, knock that shit off - but it's also less than half the asking.
Speaking of asking, what's your take on our contender and its $22,500 price? Do you think that's the cat's meow? Or, does that price stuff this cat back in the bag?
You decide!
Hemmings out of Southern California, or go here if the ad disappears.
Help me out with NPOCP. Click here to send a me a fixed-price tip, and remember to include your Kinja handle.