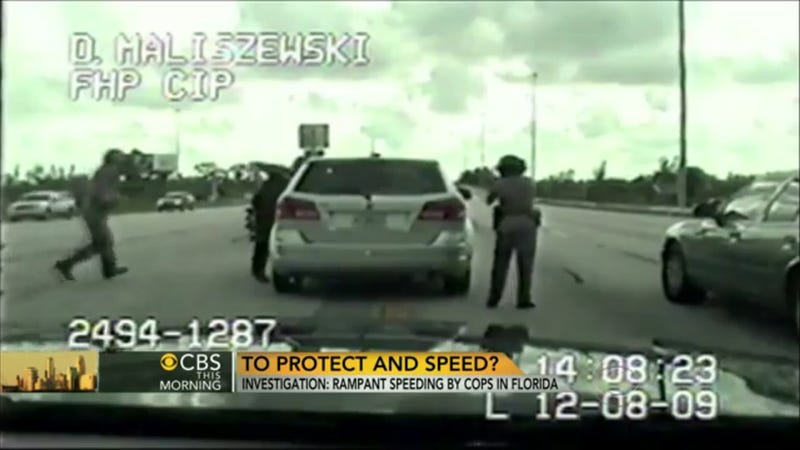 A new investigation by the South Florida Sun Sentinel has found nearly 800 instances of Florida police officers driving between 90 and 130 miles an hour on public highways.
CBS News notes a 2011 Department of Transportation study that reported car crashes as the number one killer of police officers, so this isn't just a problem for those of us in the way of speeding cop cars.
Florida police departments have been aware of the problem for years, but punishments are usually extremely light.
Speaking to the Sun Sentinel, Miami PD Major Delrish Moss described the fundamental cause for outrage from regular citizens:
We write speeding tickets. ... It's not very prudent to be out violating the very laws that we enforce.
Photo Credit: Florida Highway Patrol, CBS News