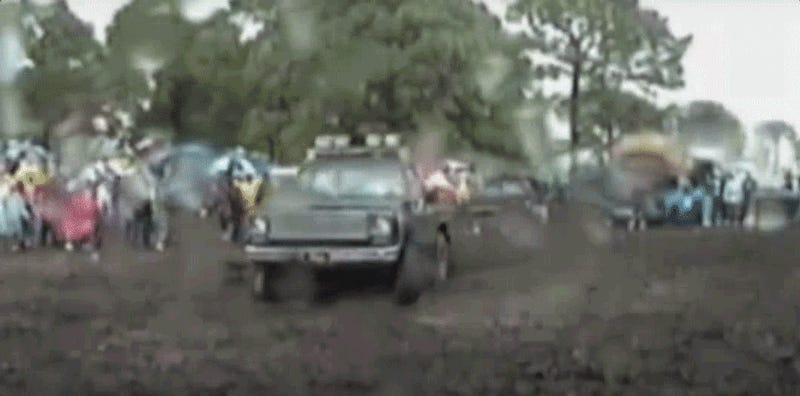 The 12 Hours of Sebring is an annual gathering of like-minded motoring and alcohol enthusiasts where they are free to embrace their inner Florida Man. There's also a world-famous endurance race going on at the same time, but these fine Floridian gentlemen were too busy with their own motorsport endeavors to pay much attention.

When a mud pit formed in the Green Park campground during the 1993 12 Hours of Sebring, these true Florida Men only saw opportunity. This was no rain shower putting a damper on their fun. This was a free mud pit included with the price of their campground fees.

(Please also note the extremely excellent mullet sported by one of the onlookers.)
We should all be Florida Man whenever life puts a mud pit in our way. Spin that mud into a positive, spin those wheels and just keep hooning.

Video uploader DK Rock Don doesn't believe such hoonage will ever be allowed in Green Park again, writing:

Never again will the authorities allow such an event to develop...the POLICE will kill the fans before they ever allow something like this to happen again!!!
They're always trying to keep Florida Man down. Sad!