While we saw the Top 50 finishers of the 24 Hours of LeMons race at Thunderhill last month, we didn't get to see the bulk of the photographs I shot, nor did we see a lot of the stuff sent in by members of the various teams. That's because my laptop's hard drive took a dive during the race and I lost the best stuff... but now the sick Maxtor has yielded up its contents and we're ready to take a look at the long-awaited Über Gallery. Many thanks to all the team members who have been so patient about this; you know who you are!


We're going to sort the teams by car number; everyone who managed to get a car out on the track should be here. We've tried to provide links to team-supplied images and video whenever possible. Enjoy!


00: Team 500K, Volkswagen Jetta
G/O Media may get a commission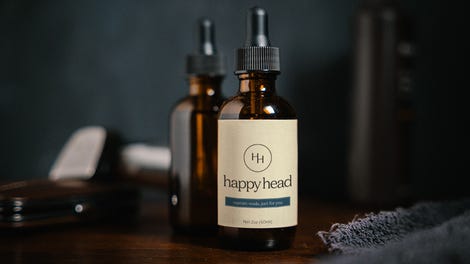 0: Team Holy Shit It's Cold, BMW 3-Series
01: Team Pendejo Engineering, Alfa Romeo Alfetta
Pendejo Engineering's Alfetta came equipped with an early-70s wing and a burning desire to take home the Fastest Pasta Burner trophy, but a hole in their engine block on Day One dashed their hopes in most cruel fashion. However, in the most heartwarming style imaginable, they joined forces with Team California Mille and put together one running car from two engines!




1: Team Old Punks, Mazda RX-7
2: Team Saabs Gone Wild, Saab 900 Turbo
We saw Saabs Gone Wild back at the Altamont race, and they were back again with a pair of Saab 900 Turbos.




03: Team Snowspeeder Pilots Association, Toyota MR2
3: Team Saabs Gone Wild, Saab 900 Turbo
04: Team Cops Gone Naughty, Volvo 700 Series Wagon
This Volvo wagon was definitely being driven hard, carrying that Swedish flag high and so on. Check out some in-car video from this racing station wagon:


However, there's such a thing as getting a little carried away on the track, and Mr. Lamm (who we know is a fair man) had to administer a little LeMons Discipline to the Cops Gone Naughty:





4: Team In The Red Racing, Volkswagen GTI
It was good to see some GTIs contending at this race. Don't miss In The Red Racing's build photos and in-car video!

05: Team Red Bear, BMW 3-Series
5: Team Mach Schnell, BMW 3-Series
7: Team Latch Key Kids, Chrysler Neon
These guys drove all the way out from the Midwest (where they turned in the best lap time at the Flat Rock LeMons race) and placed second in their Neon. You can see how they went about building their race car here, then take in their photos of the Thunderhill action here. But they didn't just take still photos; they had the car rigged up for some white-knuckle-inducin' in-car video:


You can see Parts 2 and 3 here.




07: Team Bernal Dads, Volvo 200 Series Wagon

The Bernal Dads piloted their Volvo 245 to a 33rd-place finish- not bad for a wagon packing Scandi-Malaise horsepower; in the words of one team member: "We certainly didn't have any power (we dyno'd it and had 73 horse at the rear wheels), so it must have been the handling that allowed us to pass people!" They've got some great in-car video available here, so check it out!



8: Team Armageddon, 1965 Ford Mustang
Team Armageddon was tied with the Team Field Find '65 Mercedes for the honor of bringing the oldest car at the race (though they were the clear winners in the Most Primitive Suspension sweepstakes), and so their in-car video is full of extra-vintage squeaks, groans, and body roll:
First, the rear-facing camera.
Now the forward-facing version.




08: Team Nerd Herd, Toyota MR2
09: Team InAccuracy, Acura Integra
Even though they only finished 4th overall, Team InAccuracy's Integra had the quickest lap time of the race.




10: Team Rockford Pile, 2nd-Gen GM CamaroBird
Team Rockford Pile claimed that this car is a Firebird with Camaro front body parts and a 305 engine. All we know for sure is that it looked and sounded pretty mean, like a car that belonged at the Pumpkin Smash.




11: Team Dirty Drifters, Toyota Corolla
We ran into the Dirty Drifters the night before the race began, and things weren't looking so good for them. But they perservered, and the intrepid Oregonians pulled off a 20th-place finish with their new junkyard 3TC.




12: Team Silver Fern Racing, Mazda RX-7
14: Team Pit Crew's Revenge, Honda Civic
These guys blew their transmission on Day One, but swapped in a new on in time for Day Two- no small feet in a FWD car!




15: Team Size Matters Sacramento, Honda CRX
In addition to having the largest diameter tailpipe at the race, Team Size Matters has some decent photos up on Flickr for us to enjoy.




16: Team DDT, Datsun 280Z
This Z had to have taken the most punishment of any car that wasn't actually knocked out of the race; the all-night thrash to repair crash damage caused by a rear-ender with one of the Neons was an epic frozen/bleeding-knuckled adventure. You can read some of the team captain's observations here




18: Team T.U.R.D., Toyota Celica GT
19: Team ZZ Uber Das Driver, Volkswagen GTI
Another fast GTI! Read Team ZZ Uber Das Driver's account here, then enjoy their video:

20: Team Festivus, Subaru Impreza
22: Team Rice N Bean, Mazda Miata
25: Team Return of the Hungry Hula, Toyota Corolla FX16
26: Team Carpet Pissers, Honda CRX
We saw the Making of the Carpet Pissers CRX video after the Altamont race, and the Pissers came back strong with a new car for Thunderhill. You see, they abide. These guys deserve some kind of award for somehow finding stuffed marmots (as part of a bid for the "most obscure Big Lebowski reference ever" award)... and then using them to plug a big oil-gushing hole in their engine block (see video below)


Here's a set of some Carpet Pissers photos from Thunderhill, and here's another.




28: Team Field Find, 1965 Mercedes 190
These guys were the obvious slam-dunk winners for the People's Choice award, and everyone knew it from the start. The handling wasn't so great, but the ol' 190 just kept on keeping on.




29: Team Hall N Assassinators, Pontiac Firebird
30: Team Haulin Azz Motorsports, Toyota Pickup
31: Team Escape From Detroit Racing, Toyota Supra
33: Team FreeMW, BMW 2002
34: Team California Mille, 1979 Alfa Romeo Alfetta
After seeing this car at the October Altamont race, we had high hopes for the Alfetta at Thunderhill. And while they didn't win the overall race, Team California Mille did take home the Fastest Pasta Burner trophy!




37: Team WS Auto Crash Test Dummies, BMW 325
38: Team Krider Racing Team-O-Slack, Nissan Sentra SE-R
39: Team Cant AM, Volvo 242
We don't know much about this Volvo, but we like the paint job and low stance; this car served as inspiration for us to pick up our own 200 series car for the May Altamont race!




42: Team Red Rhino Racing, Mazda RX-7
44: Team Driving While Awesome, Porsche 944
We hope DWA comes up with more in-car video like the one they put together for the Altamont race! These guys did great at Thunderhill, putting a Porsche in the Top Ten.




45: Team Prelude To Greatness, Honda Prelude
49: Team Fruit Loops Racing, 1992 Plymouth Laser
51: Team Old Dogs New Tricks, Jaguar XJ-6
53: Team Loose Nuts California, Mazda RX-7
56: Team Formula BMW, BMW 3-Series
Here's a team headed by our own Rnair. The Formula BMW car got knocked out on Day Two by rear wheel hub problems, but before that happened they got some good in-car video; check it- and some good description of what racing in LeMons is like- out here. Or take a look at some highlights in the video below:

The only Saturn in the race, and apparently they were going to provide live internet video feed of the race.




62: Team Bridgeway A, Chrysler Neon
63: Team Bridgeway B, Chrysler Neon
64: Team Motoring J-Style, Isuzu I-Mark
We were really rooting for the only Isuzu in the race, but things mechanical did not cooperate.




66: Team Racing With The Devil, Honda Civic
67: Team Red Meat and Poontang, 1999 Mazda Protege

As we all know, Team Red Meat and Poontang won the race, and they did it with class, style... and a Mazda Protege!

In true Project Car Hell fashion, they even sent us a copy of the Craigslist ad that yielded their car, to prove that, yes, they really did pay under $500 for it! Head over to their Picasa page and you can see the official RM&P team photo album.



68: Team Mazdasaurus Wrecks, Mazda 626
We had a feeling this car was going to be the People's Curse, after taking the pulse of public opinion after Day One of racing. It was hard watching that beautiful-sounding engine get destroyed, but that's how the People's Curse works.

69: Team Size Matters Chrysler, 1967 Plymouth Fury
We'll probably see the Size Matters Fury at every 24 Hours of LeMons race for the rest the century, as this Mopar is unkillable.




71: Team G.I. SHO, Ford Taurus SHO
72: Team Los Cinco Viejos Locos, Datsun B210
The first of two cars to roll during the race, the Five Crazy Old Men made it until the night of Day One. Sadly, their Datsun was not coming back for Day Two.




73: Team PBRPD, Mazda RX-7
77: Team Eyesore Racing, Honda CRX
82: Team DILLIGAF, Honda CRX
83: Team Sin City Lemons, Ford LTD Crown Victoria
Words cannot describe how bummed we were that this incredibly beautiful car threw a rod early in Day One. Take a look at the broken bits of camshaft in the "after" engine photos below!




84: Team Two Wheels Too Many, 1985 Chevrolet Cavalier Wagon
Hooray, a Yank Tank finishes in the Top Ten!




85: Team RotorRevenge, Mazda RX-7
RotorRevenge was actually part of the same team as Old Punks, and these guys definitely knew how to race... and work on rotary Mazdas:

86: Team Ausfahrt, Porsche 944
87: Team Drift RWD Sport, Toyota MR2
First you need to go look at Team Drift RWD Sport's collection of LeMons photos. Then hear what team member Steve has to say about his experience:
We were in the top 4 for about 90% of the race. out of our 6 drivers however, 4 were blag flagged at some point. Needless to say that ate lots of time and lost us a few places, but still maintained 4th at the end of day 1. We seemed to have a faster pace than all the other cars too! Day 2 however wasn't kind to us. With 1hr 30mins left to go, the front right wheel bearing failed and shot the bearing race under and away from the car, and caused a funny "wobble" which led to the front brake caliper snapping in half. There was little to no braking, but after a generous loan of a spare hub from the other red MR2 team (who eventually flipped) we were able to repair the car. With 30mins left in the race however, we got black flagged for the final time, taking us out of the race, dropping us down to 15th. Such is racing, I guess!




88: Team LeMon Martini Racing, Porsche 914
92: Team Everlast, Chevrolet Caprice
98: Team BM Trouble You, BMW 3-Series
99: Team Ecurie Ecrappe, 1971 Alfa Romeo Spider
100: Team Blanco Basura Racing, Honda Prelude
Random Racing Madness
Other Thunderhill 24 Hours of LeMons Links

Official 24 Hours of LeMons site
Thousands of LeMons photos on Flickr
Marco Maggiora's LeMons photos
24 Hours of LeMons Yahoo Group