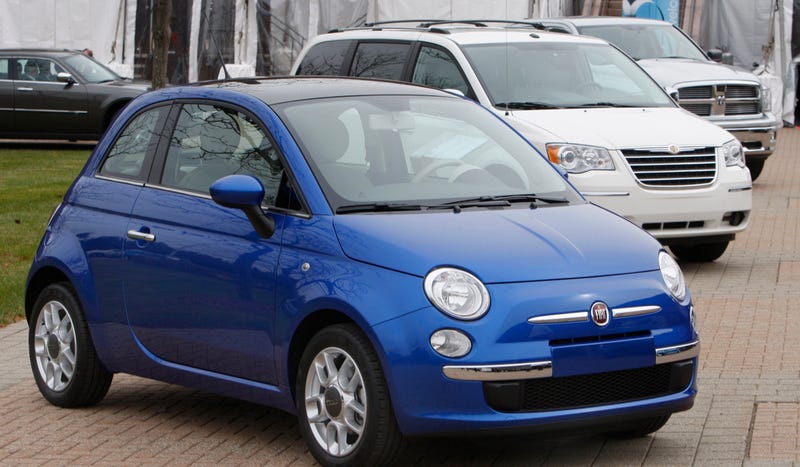 Fiat S.p.A., born 1899 in Turin, has today completed its acquisition of Chrysler Group LLC, born 2009 in Auburn Hills. And thus concludes a whirlwind courtship created out of Carpocalypse and a man's desire to sell the new Fiat 500 in North America, in a deal that was widely speculated to happen today.
Through its Fiat North America subsidiary, Fiat announced this morning it had paid the VEBA Trust $1.75 billion in cash and the Chrysler Group gave $1.9 billion to the VEBA Trust that owned its remaining shares, as previously announced on New Year's Day. Fiat still has three annual payments of $700 million to make to the trust, per the agreement.
Now that Fiat owns all of Chrysler, it can access the now-profitable American subsidiary's check book, the funds of which will likely go towards Alfa Romeo's new relaunch program, among other products.
Photo: AP