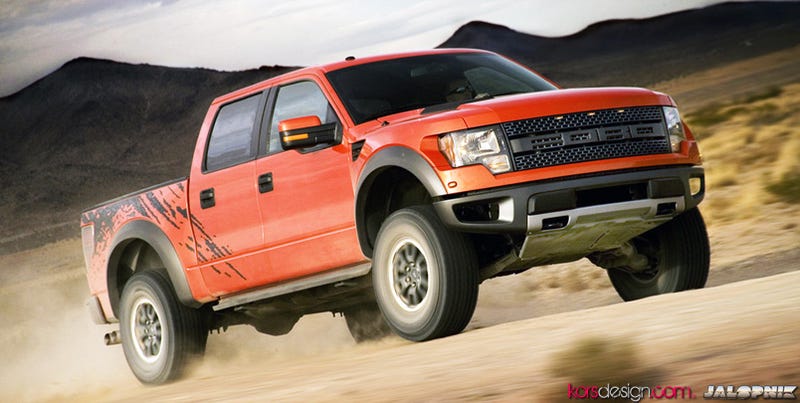 Last week, PickupTrucks.com reported Ford's received numerous requests for a crew cab version of their upcoming off-road-ready, desert-running SVT F-150 Raptor.
Mike Levine, from PickupTrucks.com, had a few minutes to chat with Mark Grueber, Ford's marketing manager for the F-150 prior to the first screening of the new film, 'Raptor – Born in Baja,' to discuss the possibility of a crew cab version of the SVT Raptor. With orders for the hopped up F-150 rising above expectations, it was inevitable that certain potential buyers would request a more utilitarian version of the 133-in. wheelbase Raptor.
Grueber says;
"We've had requests for a crew cab [Raptor]," said Grueber. "We haven't made any decisions but there's some demand for it. Not everyone is going to use [the Raptor] for aggressive off-roading. It could be something similar to the four-door [Jeep] Wrangler."
Levine asks whether a four-door, 145-in. long-wheelbase version of the Raptor make sense or would it water down the truck's intended badass image? We're curious to know what you think. [via PickupTrucks.com]