Tesla CEO Elon Musk is suggesting that a recent report from Fortune claiming the company may have kept a fatal accident out of the public during its huge stock sale is part of a conspiracy against the company.

Just so everything is clear, last month The Daily Kanban reported on a non-disclosure agreement between a Tesla owner and the automaker that seemed to suggest the company was preventing owners from going to government regulators over safety issues. The NHTSA later convinced Tesla to change the language of its owner agreements.
Elon Musk suggested in a tweet storm that some media members were profiting from reporting on the issue. Even Tesla's official press release accused a journalist directly of attempting to affect the company's stock price.

Then Tesla held a stock sale raising billions in capital before revealing that the NHTSA was holding a preliminary investigation into an accident involving a man dying at the wheel of a Model S while in Autopilot mode, which occurred before the sale but wasn't announced publicly until after.
G/O Media may get a commission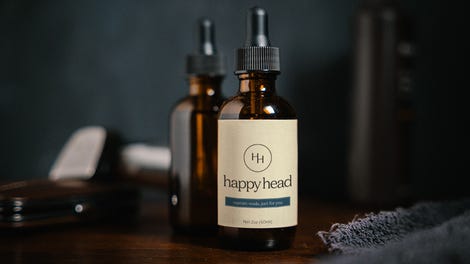 Following the fatal accident involving a Tesla Model S in its semi-autonomous Autopilot mode failing to detect a tractor trailer back in May, Elon Musk is again suggesting that mysterious individuals are financing an attack on Tesla via various articles published, this time, by Fortune Magazine.

Here's one of Musk's tweets:
While it may initially seem that Musk is suggesting his linked article from Electrek is sponsored, he is actually suggesting that Fortune's articles are sponsored, as relayed to Jalopnik by the author of the linked Electrek article Fred Lambert.
Electrek's article critiques a report by Fortune that found issues with Tesla's sale of $2 billion worth of stock without revealing the potentially catastrophic fatal accident. The issue led to an argument over whether the fatal crash was "material" to the massive stock sale.
The Electrek article tweeted today by Musk suggests that Fortune's conspiracy against Tesla's stock sale practices is streaming from a sponsorship involving the Koch brothers' anti-electric initiative, which is actually a thing. From Electrek:

As we mentioned in our last article on this scuffle between Fortune and Elon Musk, the publication participated in the Koch brothers' multi-million dollar PR offensive on electric vehicles by providing them sponsored articles in the magazine. It appears to be a huge battle between publications fighting for those big Koch/Oil dollars.

Fortune did publish an article arguing that taxpayers shouldn't be forced to subsidize electric vehicles back in March of this year, which was written by Koch Industries board member Jim Mahoney.
However there is nothing to suggest that the most recent Fortune article criticizing Tesla's stock sale had any direct sponsorship or motivation other than to question the company's intentions about raising $2 billion in capital while keeping the fatal accident a secret for two months.
You can read Tesla's response, creatively titled 'Misfortune,' here.
It's understandable that a CEO would be frustrated with the accusations being tossed against Tesla and its recent practices. But it's also equally crazy for the CEO to turn around and directly accuse multiple outlets of unethical reporting practices.
Perhaps that's why some of Tesla's investors are trying to loosen Musk's control of the company.
This article was updated to include Tesla's response blog post.