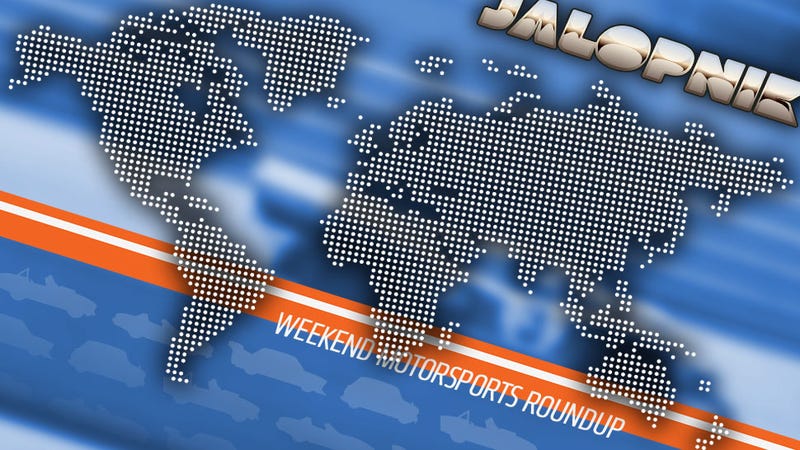 Welcome to the Jalopnik Weekend Motorsports Roundup, where we let you know what's going on in the world of racing, where you can see it, and talk about it all in one convenient place. Where else would you want to spend your weekend?
Take a break from all that Formula One that's been filling your head, and sit down for some racing with less complicated engines and less twisty roads. We've got NASCAR at the world famous Talladega track, drag racing (no not that drag racing). For those who insist on curvy bits in exotic locales, Indy in Brazil, DTM in Germany and WEC in Belgium should keep you covered.
Don't have a TV or don't live in Europe? Not to worry at all, as DTM streams live, for free, on Youtube, and you can catch all the WEC excitement here. And lucky for us, both DTM and WEC have a spotter's guide.

And of course, Wes Siler, there's something for you, too, with MotoGP in Spain.
Please use our new-ish (and still fancy-ish) image annotation tool on the map above to show us races we might have missed, where they're being held, and where we can livestream them. Get it while it's good.
All times Eastern.