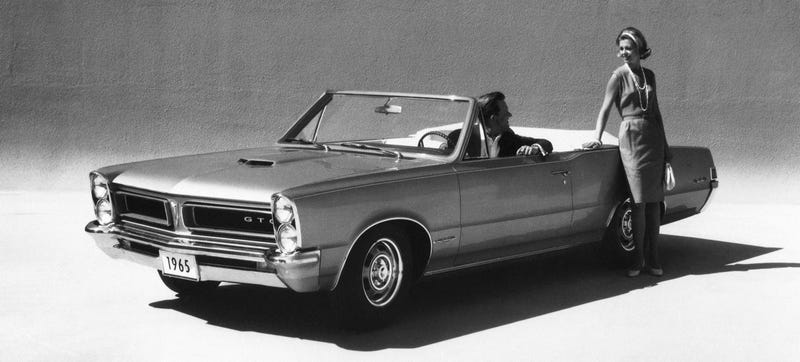 Welcome to Must Read, where we single out the best stories from around the automotive universe and beyond. Today we have reports from Speedhunters, Pacific Standard and Critical Proximity.
Has there ever been a year for cars like 1964? Perhaps a little lost in the festivities of the Ford Mustang's 50th birthday is the Pontiac GTO's 50th birthday. And here are some photos from one of its parties.
Aside from the GTO's historical importance, the story of how it was created is one of the auto industry's most exciting tales. So in honor of the GTO's 50th, I thought it was only fitting to take a look back at the first muscle car.

Of course I might be a little biased on the subject as my dad is the longtime owner of a 1970 GTO – a car which will forever hold a special spot in my heart. In fact, earlier this month I tagged along with him to a GTO 50th anniversary event at the Automobile Driving Museum in El Segundo, California.
I live in Boston, so for all of winter my answer was "yes."
New work on urban sprawl from Smart Growth America and the University of Utah's Metropolitan Research Center adds to a growing body of research suggesting that the continued growth—and spread—of cities may yield adverse effects on our well-being. The growth of cities has been repeatedly linked to a variety of physical ailments, from obesity to shorter life spans; to that, add long-term detrimental effects on the physical and economic development of adolescents who move to newly developed areas of sprawl, according to the new findings. As cities expand outward, nearby economic prospects start to dry up, and are replaced or offset by the physical stresses of commuting.
Finally, Kotaku editor Kirk Hamilton on writing about video games for people who don't know much about video games.
For a long time, I was the mainstream audience. I had played video games for most of my life, but beyond reading the odd game review, I'd never really specifically applied that much critical thought to them. And then one day in 2008, I happened upon Mitch Krpata's blog Insult Swordfighting. Through him, I was introduced to the work of Michael Abbott, Leigh Alexander, Kirk Battle, Dennis Farr, Chris Dahlen, Tim Rogers, Matthew Burns, and all the rest.

"Wow," I said to myself. "I never even realized that you could talk about video games this way."
Photo: AP Images