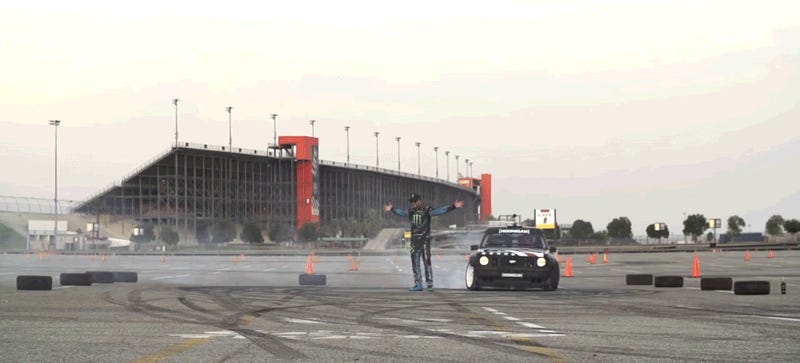 Probably not.
It's a 2.5 liter four cylinder Millington engine, a purpose-build alloy race motor that has its original roots with Ford and Cosworth. It revs out to 9,000 RPM, it has no forced induction, and it makes about 330 horsepower according to owner Ken Block.
Here's Formula D pro Ryan Tuerck shredding in the car before he runs it in Gymkhana Grid. It looks gnarly. It looks like a manic hedgehog.
---
Contact the author at raphael@jalopnik.com.