At the same Chicagop Economic Club event where he announced the Fiat 500 goes on sale stateside this year, Dodge Brand CEO Ralph Giles showed a concept rendering of a fierce new sorta-Hornet-like Dodge subcompact expected to drop in 2013.
The rendering shown above, and captured by Jill Ciminillo, doesn't have anything to do with the Fiat 500 going on sale later this year. The Chrysler game plan calls for a federalized Fiat 500 — if it does actually make it to market in 2010 as promised.
So what's this? According to Chrysler's Five-Year Plan, a B-segment "small car" is planned for 2013 based on a Fiat Group platform. If this drawing is a preview of said vehicle it means it'll be a hatchback, though it's not clear whether it'll be based on the Fiat 500 or a different/new platform.
G/O Media may get a commission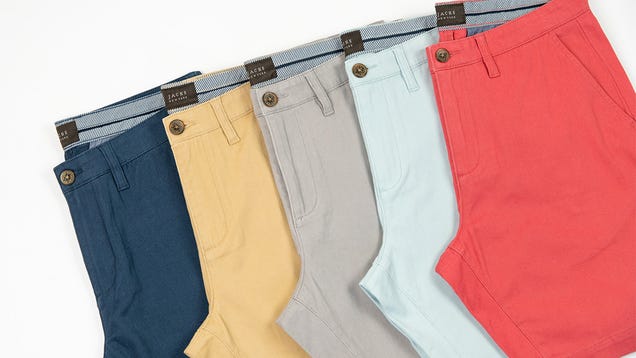 JACHS NY Summer Blowout Shorts Sale
We hope this shows up sooner than later because waiting three years for a Chrysler product feels a little like waiting for the next season of Firefly.
[TwitPic via AutoBirdBlog]