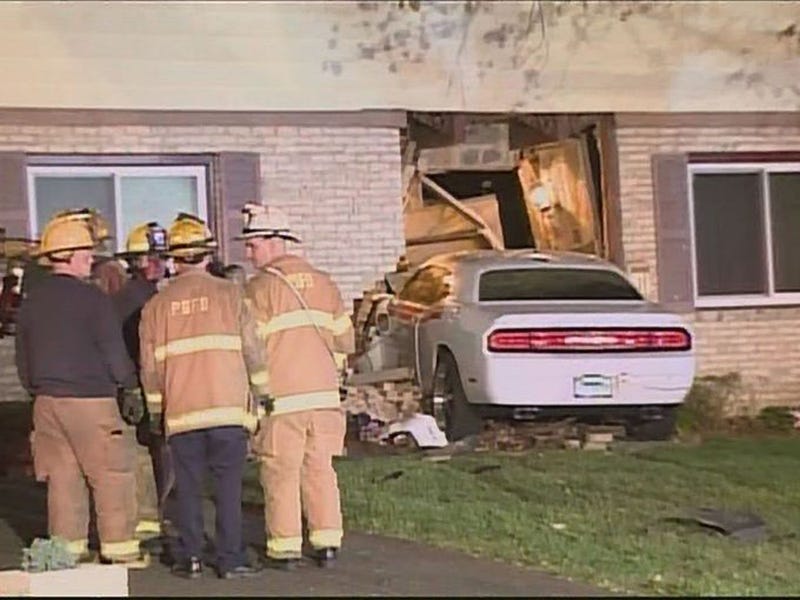 A Dodge Challenger challenged a house in Maryland last night. It is unclear who won. Probably the house, I guess?
Washington D.C. area TV station WUSA9 reports that the Challenger crashed into a house in Prince George's County just before 2 a.m. this morning. The driver was taken to an area hospital with non-life threatening injuries. No one inside the house was hurt.
The homeowner told a reporter he smelled alcohol on the breath of the driver, which is not terribly surprising.
Photo credit and hat tip to WUSA9