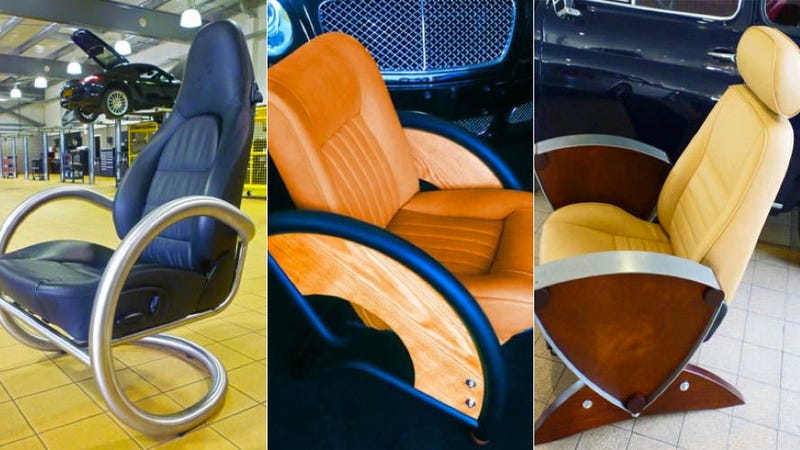 Toiling away will never be like flogging a classic GT at 11/10ths, but a line of seats inspired by classic sports cars' butt-buckets may make doing that presentation just a bit less sucky.
Designer David Clark took inspiration for a new run of chairs from the classic seats of Alfa Romeo, Bentley and Porsche. The "Veloce" combines cherry wood and faux leather with brushed aluminum; Modena takes the old Bentley-style low-back seat and adds wood and metallic accents, and "Infiniti" wraps an aluminum frame around a Porsche-stye bucket. They're priced from $647 (just the seat, no frame) to nearly $1,200.
They're not quite as racy as the Porsche 917 and Ferrari F1 chairs, but they are cheaper and more HR-friendly.