De Tomaso has had its fair share of troubles. After going through liquidation, re-branding, false starts and an arrest, it appears that the name has been resurrected at the UK Intellectual Property Office. What that means exactly isn't immediately clear, though.
The new trademark was registered on Oct. 19 after being filed in July. It includes a list of registered goods and services in six classes of items:
Motor vehicles; Automobiles; Cars; Sports cars; Racing cars; Vehicles for locomotion by land, air, water or rail; Buses; Trucks; Vans; Motorcycles; Scooters; Land vehicles; Engines for land vehicles; Motors for land vehicles; Remote controlled vehicles; Parts and fittings for water vehicles; Parts and fittings for land vehicles; Parts and fittings for vehicles; Remote controlled rail vehicles.
Leather and imitation leather; Animal skins; Hides; Trunks [luggage]; Briefcases; Suitcases; Traveling bags; Duffle bags; Sports bags; Umbrellas; Parasols; Walking sticks; Whips; Harnesses; Saddlery; Unfitted vanity cases; Leather key cases; Wallets; Purses; Coin holders.
Clothing; Footwear; Headgear; Sports clothing; Sports shoes; Scarves; Gloves; Swimming suits; Visors; Ear muffs.
Games; Playthings; Gymnastic and sporting articles; Gymnastic articles not included in other classes; Sports equipment; Decorations for Christmas trees; Scale model cars [toys]; Remote controlled scale model vehicles; Electric action toys; Toy model vehicles.
Business management; Business administration; Office functions; Advertising; Promotion services; Planning and conducting of trade fairs, exhibitions and presentations for commercial or advertising purposes; Event marketing; Sales promotion for others; Arranging of exhibitions for advertising purposes; Arranging of exhibitions for commercial purposes; Commercial consultancy; Business information services; Promotional sponsorship; Public relations services.
Repair and maintenance of motor vehicles and parts thereof and of engines for motor vehicles and parts thereof; Providing information relating to safe maintenance and repair; Installation of parts for vehicles; Fitting of replacement vehicle parts; Tuning of engines; Overhaul of vehicles; Advisory services relating to vehicle repair; Garage services for vehicle repair; Vehicle tyre fitting and repair; Information and consultancy services relating to vehicle repair; Maintenance, servicing and repair of vehicles; Advisory services relating to vehicle maintenance.
And under a "names and addresses" tab, the owner's name appears to be De Tomaso Automobili Limited. The company address matches that of a law firm, K&L Gates, which is also listed as the IPO representative. We have reached out to the K&L Gates office in New York City for clarification in the matter and will update if we hear back.
When we last checked in with De Tomaso in 2015, the brand had been sold to a Chinese company called Consolidated Ideal TeamVenture for €1.05 million (about $1.2 million in 2015 exchange rates), reported Autoweek. From the story:
A lawyer for the buyer announced that Ideal TeamVenture plans to produce cars in China bearing the De Tomaso name. The holding company is incorporated in the Virgin Islands but keeps a physical office in Hong Kong.
G/O Media may get a commission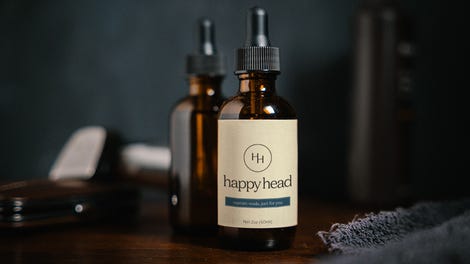 To our knowledge, no cars ever materialized out of this sale.
It could be extremely premature to say so, but it sounds like there's some kind of De Tomaso comeback planned, complete with cars and lifestyle accessories (gag) to boot. Does this mean that De Tomaso is finally back to making real cars? Guess we'll find out.

Personally, I'll believe it when I see it.
Update Oct. 24, 11:26 a.m. EST: Additionally, there appears to be an open application for "De Tomaso Magusta" at the United States Patent and Trademark Office. The listed goods and services also include "Cars; Sports cars; Racing cars."
It's unclear whether the application will be registered or not, though, because there is also a "Likelihood of Confusion" refusal, dated from Sept. 20. Likelihood of confusion is a common reason for the USPTO to refuse registration because the application is too similar to a previously registered trademark.
Funny enough, the refusal letter is addressed to a David J. Byer from the K&L Gates office in Boston. They have six months to respond.