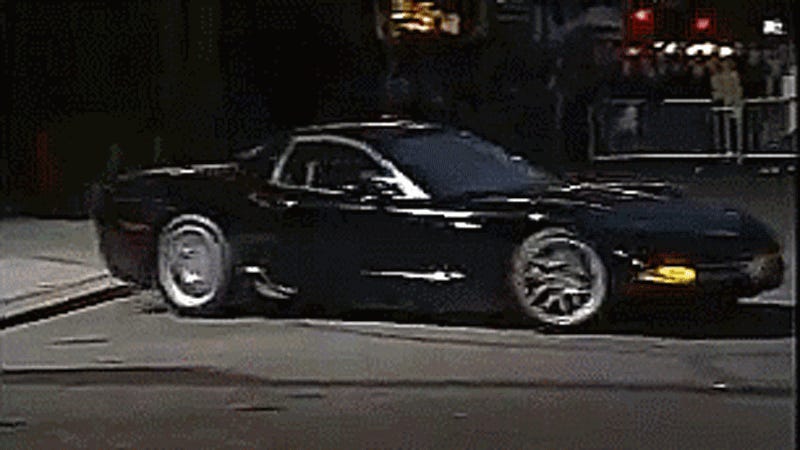 Most of soon-to-be-retired NASCAR driver Dale Earnhardt Jr.'s most recognizable donuts are in his stock car. But the man is a donut king, able to take his tire-shredding skills to new places, in different cars. Here Junior is outside his natural habitat, on the streets of New York City in a Corvette. 

Earnhardt was a guest on The Late Show back when it was hosted by racing mega-fan David Letterman. Letterman co-owns the Rahal Letterman Lanigan team that competes in IndyCar and sportscars, so needless to say, he knew what the people wanted from a Dale Jr. appearance: horsepower, loudness and donuts—preferably from a V8 engine.

Dale Jr. delivered, completely obscuring the C5 Corvette and the side street next to The Late Show's Ed Sullivan Theater in tire smoke. (As you do.)
Vaya con burnouts, Dale. Happy retirement.