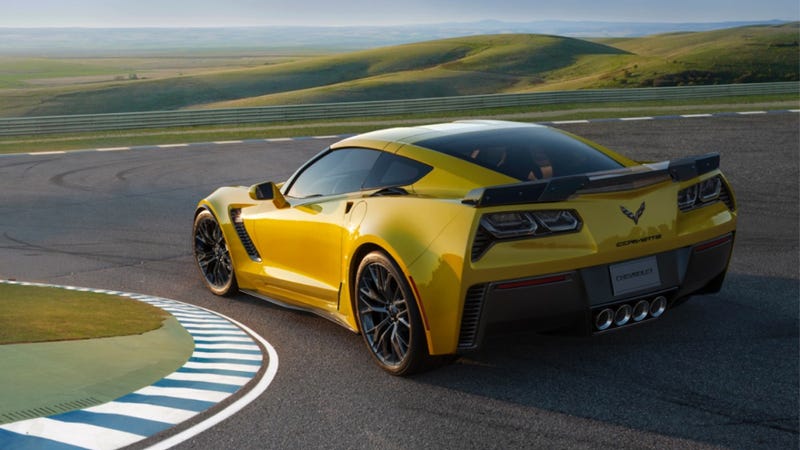 The Most Valuable Player of the Super Bowl will be getting some sort of car, that much is for sure. Whether it's Peyton Manning/Richard Sherman/Russell Wilson/Wes Welker/J.R. Sweezy (?) really doesn't matter, they'll be getting something. But is it the right car for such a super MVP?
Although the winner hasn't been presented with their car yet, I'm willing to bet that they'll be getting a Corvette Z06. Last year's winner got a regular Stingray, so it stands to figure that this year's will be getting the car that's one better.
J.R. Sweezy, your ride has arrived.
But maybe J.R. Sweezy doesn't want a Z06, or you think he deserves something else? Maybe J.R. Sweezy will deserve a Bentley Mulsanne, or maybe J.R. Sweezy will earn a Supercorolla for his heroic efforts? And maybe I just like writing J.R. Sweezy a lot?
What do you think the Super Bowl MVP deserves as a prize? Show us in the comments below!
Photo credit: GM