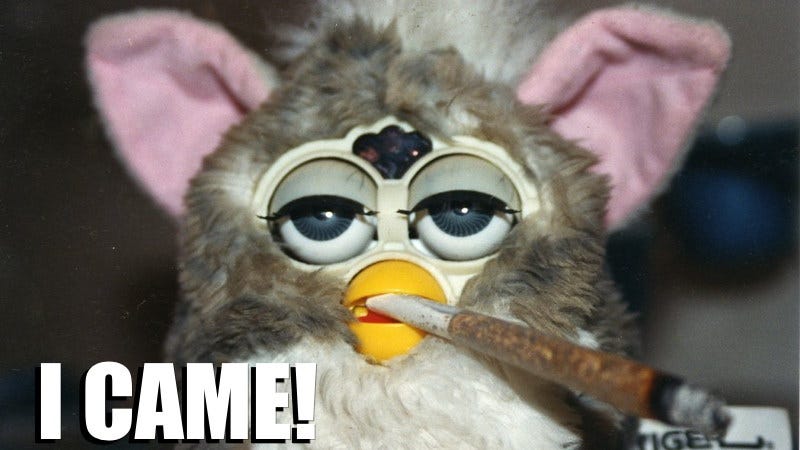 Listeners of Parliment's "P. Funk (Wants to Get Funked Up)" were instructed that the band was doing it to them in their "ear hole." In 1975 that was still quite an image to toss out there. These days, you've got to take it up a notch.
This comment from TheKlic conjures a few images that probably shouldn't exist, yet are intriguing in a "pleading the fifth" kind of way. Remember, it all comes back to the glorious noise that is the Bill Auberlen-piloted, race-spec McLaren F1. Just keep that in mind.
An attempt at a Clarksonism is all I feel right in doing:

It sounds like what would happen if innocence was S&M, if bunnies waterboarded a unicorn. If you indeed drove a furbie to climax. But it isn't, it's a BMW sourced V12 making passionate aggressive love to my inner ear.