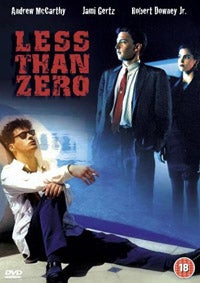 Yes, Murilee's Big '80s Flashback post today did remind us of many, many awkward pre-collegiate moments. It performed that function for plenty of the commenters, too. Actually, there might have only been one time during the entire decade when we actually felt truly cool, and that was when we read Bret Easton Ellis' Less Than Zero in the Buick Regal while waiting for a little brother to take the SATs. Our Commenter Of The Day had it much worse.
It's Uncle_Bo who nabs the honors:
I usually love Murilee's finds of 80's car commercials but this one hits so close to home, it churns my stomach with 20+ year old repressed memories.

The faux Cyndi Lauper vocals, the wannabe Flashdancers, the wailing superstrat guitar solo, The Kajagoogoo hairstyles on the guys, the Aqua Netted New Jersey mall hair and fake fingernails of all the Tiffany pretenders and the absolute horribleness of the Duster is just too much for me.

Now if you don't mind, I'm going to listen to The Bongos and maybe some Thomas Dolby and try to forget I ever saw this video.