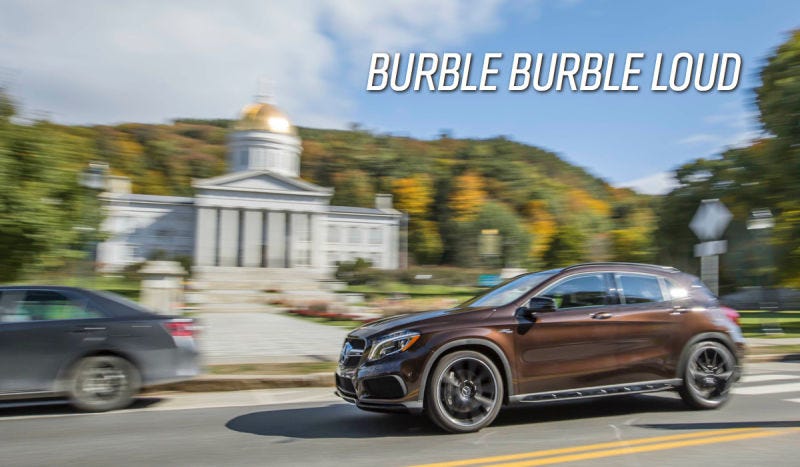 Comment Of The Day
Your good comments.
Car companies are ridiculous! I should be allowed to own whatever model I want, no matter how foreign, polluting, unprofitable and nonsensical it may be for all involved!
Why, just today, our man Doug DeMuro pointed out some of these injustices on his piece about the go-fast holes in Audi's lineup. And then reader Ben chimed in to say how it's not just a four-ring problem:
Played around on the GLA45 AMG configurator one day. WAY too much fun. Lots of toys you can put on that.

However, can't have the light up front star AND active cruise control. Shame on you, Mercedes-Benz. I want people to know that it's a Mercedes that is about to crash into them because I fell asleep when I let active cruise control drive for me on the highway.
Such bullshit!
---
Contact the author at patrick@jalopnik.com.