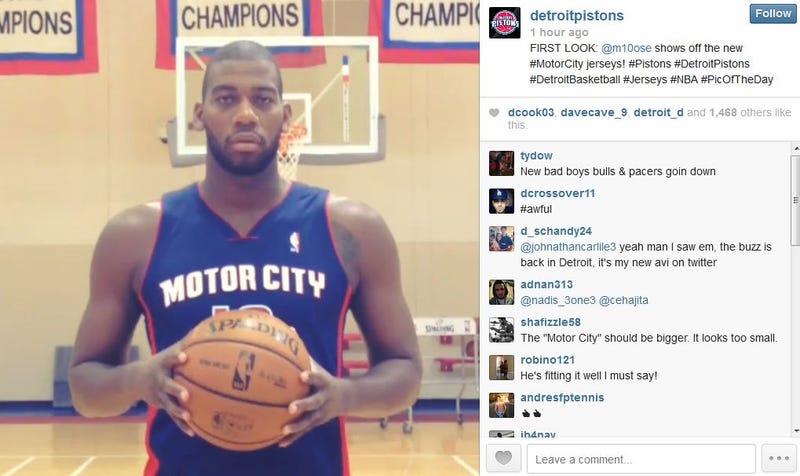 Look out, Detroit vs. Everybody! Soon Royal Oak residents will have another way of showing how much they love the city by wearing it on their chest instead of actually visiting there.
All jokes, of course. We need regionalism in order for Detroit to thrive, yeah, yeah, yeah. But anyway, the Detroit Pistons surprised fans with a new "Motor City" jersey on Instagram this afternoon.
The new jerseys are a darker shade of blue but stick to the red, white and blue theme of the home (white) and away (blue) jerseys.
No word on when they'll be available to the public, but the season starts Oct. 30, so we'll look for it then.
In the meantime, watch power forward Greg Monroe rock the Motor City jersey on the court.